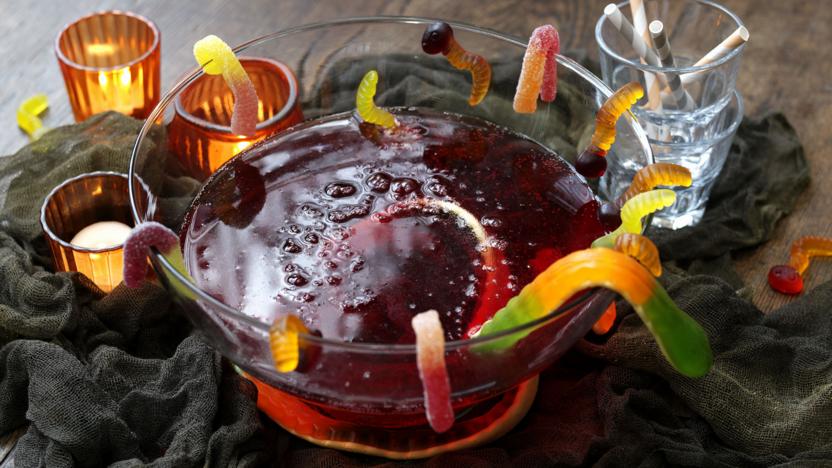 This blood-red punch is perfect for a Halloween party. Just add a slug of gin or vodka for a grown-up version.
Method
Pour all of the ingredients into a large glass bowl and mix until well combined.

Drape the gummi worms over the edge of the bowl.
Recipe Tips
To make it extra spooky – rinse a food-grade rubber glove and turn it inside out. Fill with water, tie the top with an elastic band and freeze until solid. Turn the frozen 'hand' out into the punch.