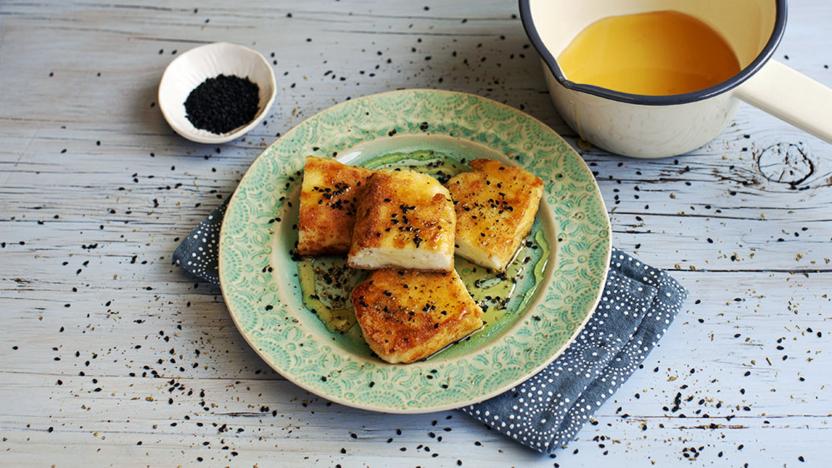 This is the way to cook halloumi. It is very popular done on a barbecue as a vegetarian burger, but served like this, dusted in semolina, fried in olive oil and drizzled with warm honey, black sesame seeds and oregano, it is one of the best mezzes I know. If you can get kefalotiri cheese, try that; it is very special too.
Method
Heat the olive oil in a non-stick frying pan.

Cut the halloumi horizontally through the middle. Dip the halloumi slices in the beaten egg then roll in the semolina. Fry on a medium heat for a couple of minutes on each side until golden-brown.

In a separate small pan, warm the honey. Serve the halloumi cut into squares, drizzled with warm honey and sprinkled with sesame seeds, oregano and black pepper.
This recipe is from...
Recipes from this episode