Halibut with a mushroom and saffron sauce
This quick and easy fish supper can be served with freshly steamed green vegetables or boiled new potatoes.

Ingredients
2 tbsp olive oil
2 x 250g/9oz halibut fillets, skin on
150g/5½oz fresh mixed wild mushrooms, roughly chopped
20g/¾oz dried porcini mushrooms, soaked in boiling water for 10 minutes
250ml/9fl oz beef stock
50g/1¾oz unsalted butter
1 fresh thyme sprig
2 garlic cloves, minced
1 pinch saffron, infused in 1 tbsp of boiling water for 5 minutes
½ lemon, juice only
1 tbsp chopped fresh flatleaf parsley
salt and freshly ground black pepper
Method
Preheat the oven to 200C/180C Fan/Gas 5.

Heat the oil in a frying pan over a medium-high heat and sear the fish, flesh-side down, until coloured. Turn the fish over and add the fresh mushrooms and dried mushrooms, as well as the liquor from the dried mushrooms. Add 125ml/4fl oz of stock, as well as the thyme and butter. Allow the butter to melt, the cook in the oven for 6–8 minutes or until the fish is cooked through.

Remove the fish from the pan and keep warm. Add the garlic, saffron and the rest of the stock to the pan and reduce to a thick, glossy sauce.

Taste the sauce, season with salt and pepper and add the lemon juice to taste. Add the parsley, spoon the sauce over the fish and serve.
This recipe is from...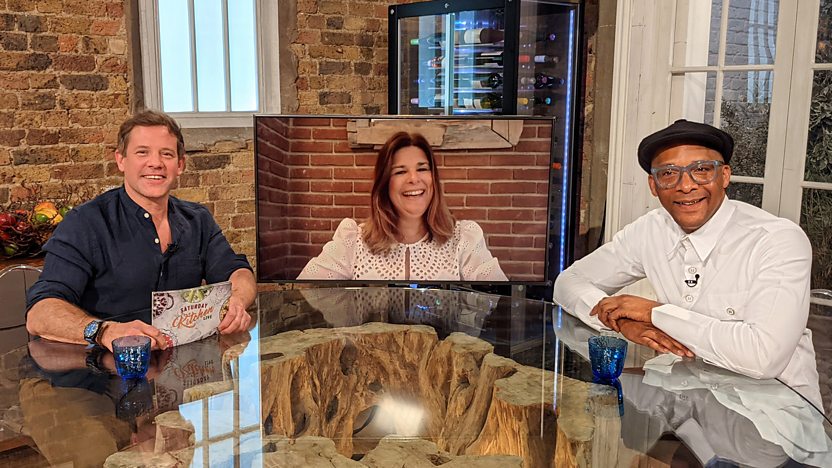 Saturday Kitchen
15/05/2021