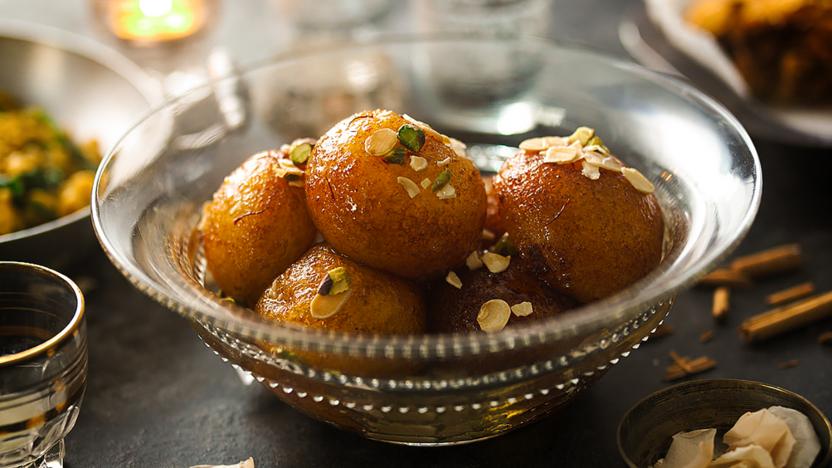 These sticky-sweet deep-fried dough balls aren't for those on a diet, but are an authentic Indian sweet.
Ingredients
For the dough balls
For the sugar syrup
To serve
Method
For the dough balls, mix all the ingredients together in a bowl, adding enough extra water to form a soft, sticky dough. Cover with cling film and set aside for 10 minutes. Shape the dough into small round balls.

Heat the oil in a deep heavy-bottomed frying pan. It is ready when a breadcrumb dropped in will sizzle gently in it. (CAUTION: hot oil can be dangerous. Do not leave unattended.) Deep fry the balls until golden brown, then remove from the oil with a slotted spoon and set aside on kitchen papper to drain.

Make a sugar syrup by heating the sugar and water together with the saffron until the sugar has dissolved and the mixture is syrupy.

When the dough balls are cool, add to the syrup and leave to soak for about 1 hour.

Garnish with chopped pistachio nuts and flaked almonds and serve.