Guinea fowl with bread sauce
This recipe features the classic match of bread sauce with a game bird - along with lemony kale. The guinea fowl is cooked with plenty of butter to keep it moist.
Ingredients
For the jus
For the guinea fowl
Method
For the jus, preheat the oven to 150C/300F/Gas 2. Place all the ingredients along with 250ml/9fl oz water into a small saucepan with a lid. Place a piece of greaseproof on top of the ingredients and place a lid on top.

Cook in the oven for two hours. Remove from the oven and pass the jus through a sieve.

For the guinea fowl, using kitchen string, tie the legs in front of the bird and season with salt and pepper.

In a large casserole, melt 150g/5½oz of the butter and brown the bird over a moderate heat until really well browned all over, basting with the brown butter as you go.

Place the bird on a trivet on top of a roasting tin and cook in the oven at 150C/300F/Gas 2 for about 35 minutes, or until the juices run clear when pierced with a skewer.

Fry the onion in 50g/1¾oz of the butter in a pan, add the cloves, bay leaves and milk, bring to a simmer and then set aside.

Remove the crusts from the bread and blend the crusts into breadcrumbs in a food processor. Set aside the white of the bread for now.

Sprinkle the crumbs onto an oven tray, dot with all but a knob of the remaining butter and cook for 10 minutes.

Dice the white crumb of the remaining bread, add it to the infused milk and remove the cloves and bay leaves. Bring back to a simmer and do not stir. Add a knob of butter and leave it to cook over a low heat.

Take the bird from the oven, cover and set aside to rest for 20 minutes in a warm place. Place the tin over a medium heat and add the jus. Let it bubble, stirring all the time to remove any meat sediment in the tray.

Heat the oil in a separate pan and fry the kale and cavolo nero until tender. Season with salt and pepper.

Beat the bread sauce and then spoon it onto each plate. Serve some greens alongside. Carve the bird and place on the cabbage, spoon the roasting juice over and serve the toasted breadcrumbs on the side.
This recipe is from...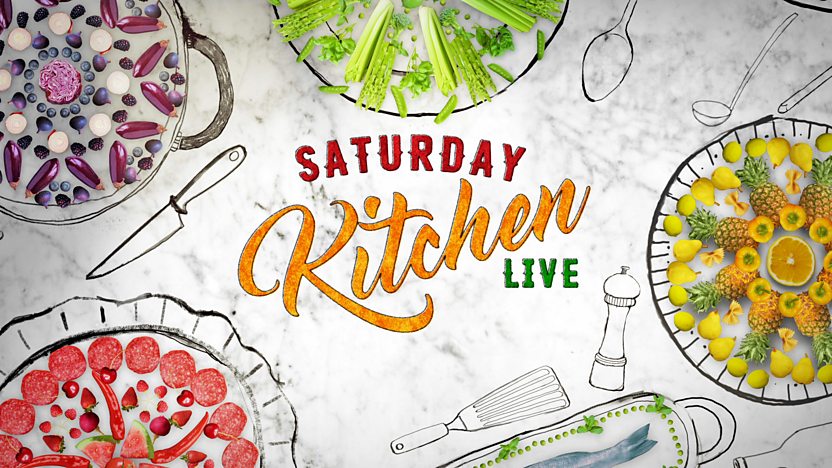 Saturday Kitchen
22/02/2014
Recipes from this episode