Grilled lamb steak with rosemary butter and chargrilled broccoli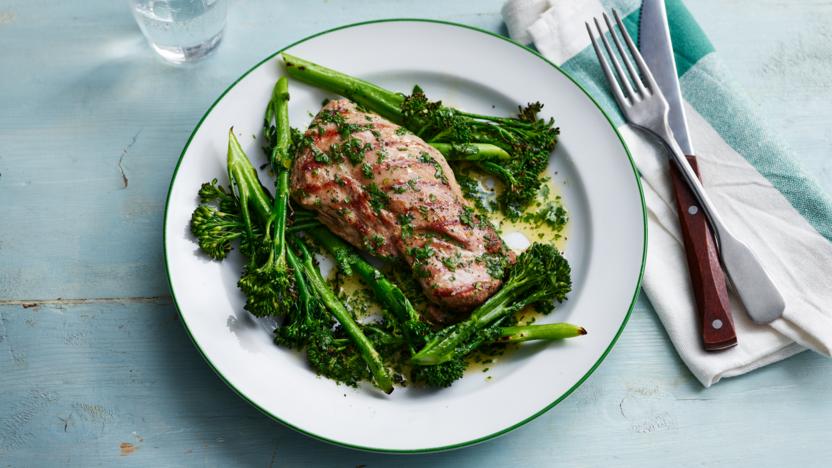 Lamb steaks take minutes to grill and are just as nice as any beef steak. Serve with punchy rosemary butter, chargrilled broccoli and some simple boiled potatoes.

Method
Put the lamb steak, rosemary, garlic and oil into a bowl and stir. Leave to marinate for at least 10 minutes, or longer if possible.

Heat a griddle pan until very hot. Remove the lamb steak from the marinade and season with salt and pepper. Griddle for 2 minutes on each side for medium-rare meat, or longer if you like it well done. Remove the lamb from the pan and leave to rest.

Place the broccoli onto the griddle and cook, turning frequently, until chargrilled.

To serve, place the broccoli onto a serving plate and top with the lamb steak. Drizzle over the melted butter and sprinkle with parsley.