Grilled sirloin steak with salsa verde
Serve this simple steak supper with crumb-topped garlicky field mushrooms and a herb sauce. Save time by using frozen chips.

Ingredients
For the salsa verde
For the garlic field mushrooms
For the griddled sirloin steak with frozen chips
Method
For the salsa verde, place all the ingredients in a pestle and mortar and pound until you have a thick paste.

For the garlic field mushrooms, preheat the grill to high.

Place the softened butter in a large mixing bowl, add the garlic and parsley, and season with salt and pepper.

Cut the stalks off the mushrooms and fill the mushrooms with the garlic butter and top with the breadcrumbs.

Place under the grill for 4-6 minutes, or until cooked through.

For the griddled sirloin steak with frozen chips, heat a large griddle pan, rub the steak with oil and season it with salt and pepper. Place on the griddle pan for 2-3 minutes each side.

Remove from the griddle, cover and leave to rest in a warm place for five minutes.

Heat a deep-fat fryer to 180C/350F, or until a cube of bread sizzles and turns brown after about a minute. (CAUTION: hot oil can be dangerous. Do not leave unattended. Deep-fat frying frozen chips is potentially dangerous, due to the high water content of the chips. Be sure to put the chips in the fryer a few at a time – you will certainly need to cook them in batches.)

Cook each batch for 4-5 minutes, or until golden-brown and cooked through.

Drain and place on a plate lined with kitchen roll. Season with salt and serve immediately.

To serve, place each steak on a plate and spoon some salsa verde on top. Serve with the chips and one of the mushrooms for each serving.
This recipe is from...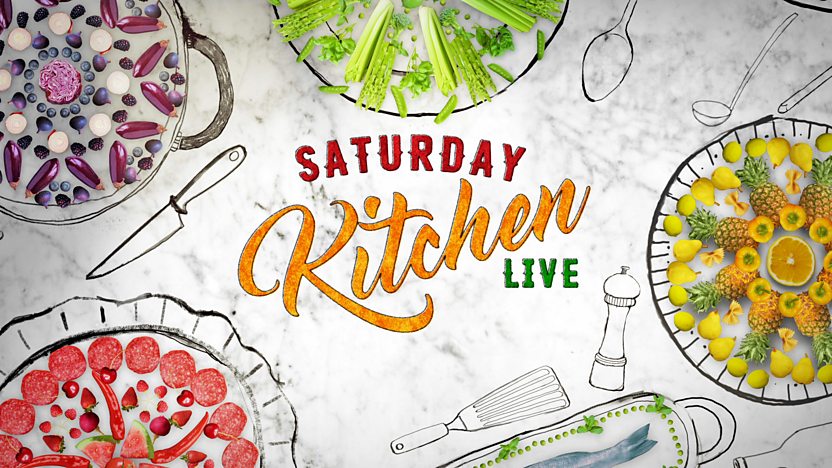 Saturday Kitchen
13/04/2013