Grilled mackerel and mackerel tartare with shallot rings, croûtons and coriander cress
Preparation time
less than 30 mins
Cooking time
less than 10 mins
This delicate starter or canapé, with its zingy flavours and elegant presentation, is sure to be a hit with friends and family.



Preparation time
less than 30 mins
Cooking time
less than 10 mins
Ingredients
For the mackerel tartare
For the shallot rings
For the croûtons
Method
For the mackerel tartare, mix all of the mackerel tartare ingredients, apart from the whole mackerel fillet, together in a bowl until well combined. Chill in the fridge until needed.

Preheat the grill to a medium setting. Place the whole mackerel fillet on a baking tray and grill for 2-3 minutes, or until browned on top and cooked through. Set aside.

For the shallot rings, heat the rice wine vinegar and sugar in a non-reactive saucepan over a medium heat. When the mixture is just coming up to the boil, add the shallot rings, celery stalk, radishes and salt. Set aside to macerate for 5 minutes. Stir in the celery leaves just before serving.

For the croûtons, heat the oil in a heavy-based frying pan over a medium heat until a breadcrumb sizzles and turns golden-brown when dropped into it. (Caution: Hot oil can be dangerous. Do not leave unattended.) Add the baguette slices to the hot oil, in batches if necessary, and fry for 2-3 minutes on each side, or until golden-brown on both sides and crisp. Remove from the pan using a slotted spoon and set aside to drain on kitchen paper.

To serve, divide the croûtons equally among four serving plates. Top each croûton with a spoonful of the mackerel tartare. Spoon the shallot rings and macerating liquid alongside. Garnish with the coriander cress and a small piece of grilled mackerel.
Related Recipes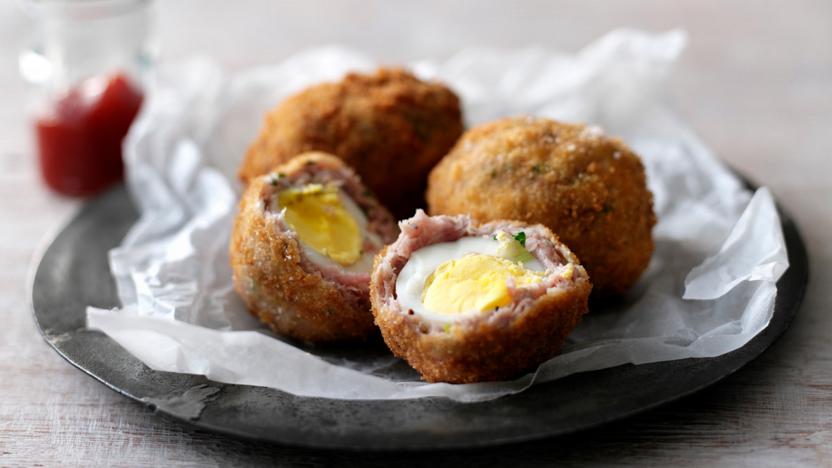 See more canape recipes (62)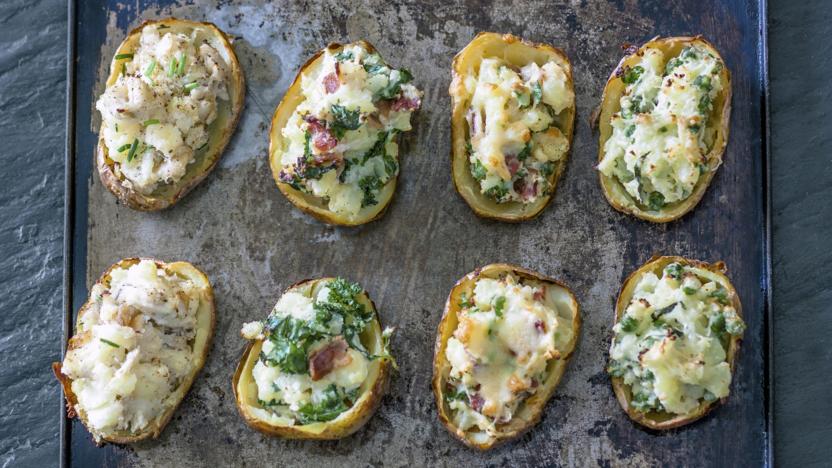 See more mackerel recipes (80)