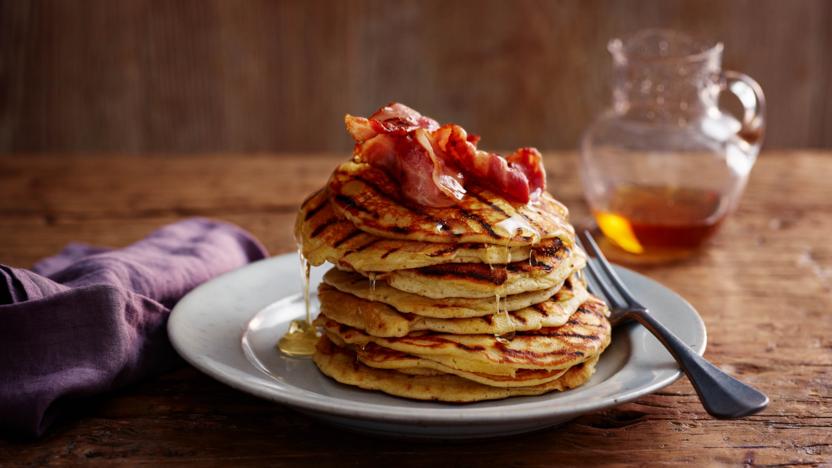 No waffle maker? No problem – use a griddle pan! Adding sugar to the mixture helps it crisp up. If you're making sweet waffles, use vanilla extract. Don't over-stir them or the mixture becomes tough.
Method
Melt the butter in the microwave or in a saucepan over a low heat and leave to cool slightly.

Sieve the flour, baking powder and salt into a large bowl and stir in the sugar.

Whisk the egg whites in a large, clean glass bowl until stiff peaks form.

Heat the milk until tepid in a medium saucepan over a low heat. Add the buttermilk, melted butter, egg yolks and vanilla extract, if using, and whisk together until just combined. Gradually pour the mixture into the flour, whisking all the time (stop as soon as it's combined otherwise it will become tough). Gently fold in the egg whites. Leave at room temperature for 30 minutes.

Heat a griddle pan over a medium-high heat. Add a small knob of butter and spread around the griddle using kitchen paper. Add 3 tablespoons of batter, to form a rough round shape and cook for 5–6 minutes. Flip over and cook for a further 5–6 minutes. Serve with maple syrup, bacon and/or eggs as you desire.