Tomato and feta bruschetta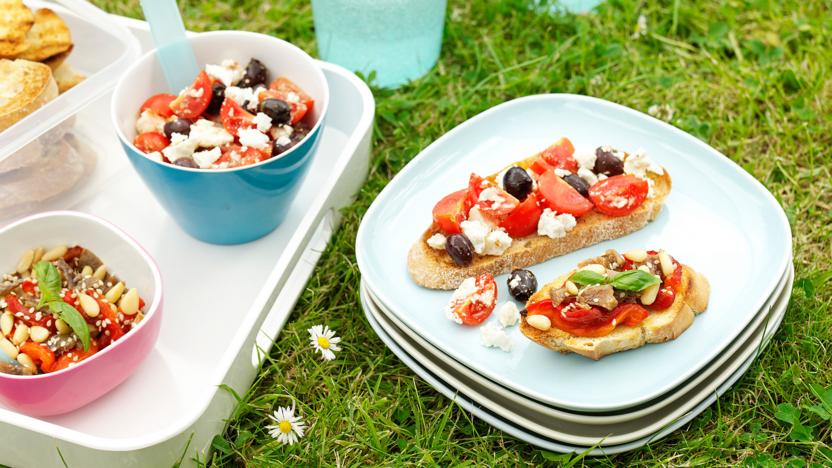 Taking a Greek salad and making it a tip-top toast topping for this tomato and feta bruschetta that's a great lunch, starter or even a party food.
Ingredients
For the Greek salad
For the bruschetta
Method
To make the Greek salad, whisk together the olive oil and lemon juice in a bowl.

Add the cherry tomatoes, shallot, olives and feta cheese, then season with salt and freshly ground black pepper and toss together.

To make the bruschetta, heat a griddle pan until smoking. Drizzle the ciabatta slices with the oil and season both sides with salt and freshly ground black pepper. Grill for one minute on each side.

To serve, place the bruschetta slices in the centre of a plate and spoon the Greek salad on top.