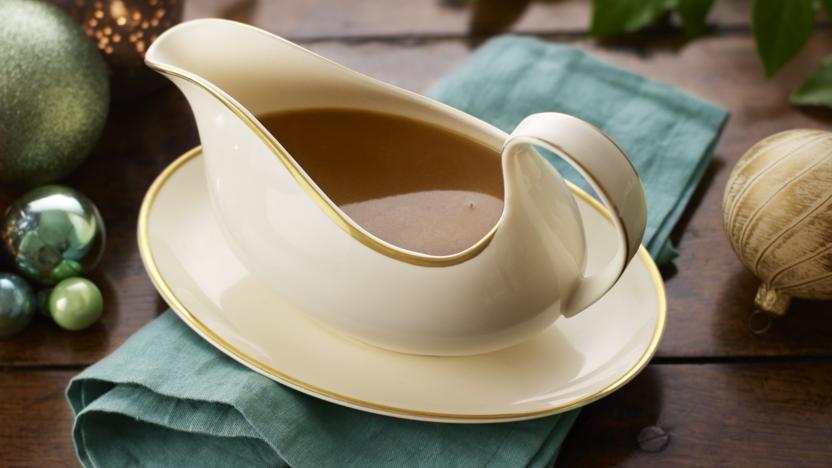 Make your Christmas turkey gravy a thing of beauty with this simple recipe. Prepare steps 1-3 in advance to make life easier on the day.
Method
Place the giblets in a saucepan and cover with 2 pints of water. Add the bay leaf, thyme, peppercorns and onion. Bring to the boil and skim off any scum. Reduce the heat and then simmer for 45 minutes.

Strain the stock and measure 750ml /1 1/4 pints. Set aside.

Strain off the fat from the roasting tin leaving only the turkey juices. Add the flour and blend with the juices over a gentle heat until it turns golden brown and it has a smooth texture.

Remove from the pan and pour in the hot stock. Scrape the base of the pan with a spatula to mix in all the meaty sediment.

Return to the heat and boil for 3-4 minutes stirring all the time to remove any lumps and until the gravy thickens. Season to taste and serve.