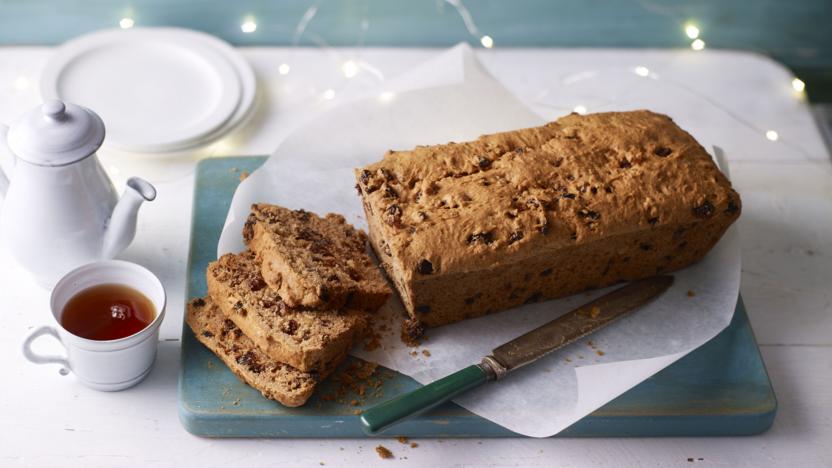 This isn't my granny's cake, but the granny of a former neighbour. It's another recipe from my mum's repertoire and I get one of these made for me every Christmas and birthday.
Method
Preheat the oven to gas 150C/300F/Gas 2. Grease and line a 1.4kg/3lb loaf tin.

In a bowl sift together the flour, sugar, baking powder, mixed spice and salt.

Rub in the butter and then fold in the mixed fruit.

Stir the bicarbonate of soda into the milk then add to the mix and stir until well combined.

Spoon the mixture into the loaf tin and place in the oven for 1hr 45 minutes. Keep an eye on the cake and cover it with a sheet of foil if it's getting too dark.

Allow to cool a little and then turn out. Serve in slices with plenty of butter.