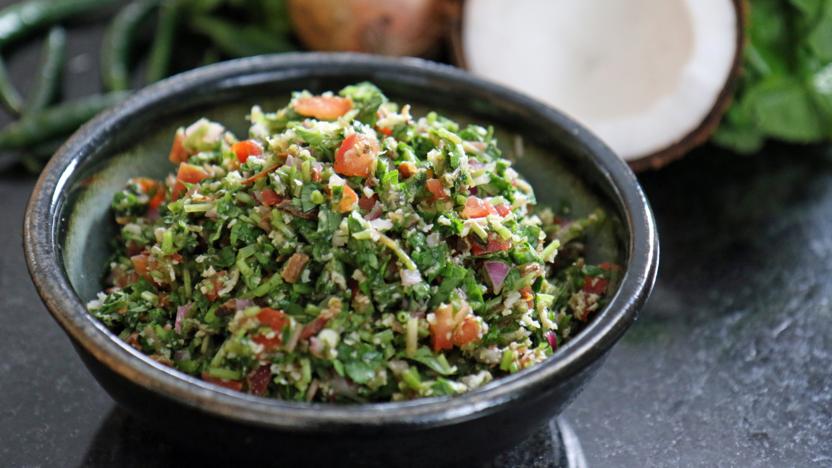 Gotu kola sambol is a herby coconut salad popular in Sri Lanka. It makes a wonderful accompaniment to rich, spicy dishes.
Method
Finely chop the gotu kola, including the stalks, and place in a large bowl. Add the tomatoes, chilli and shallots and mix together.

Using a coconut scraper, scrape out the coconut flesh into a bowl. Add a couple of handfuls of coconut flesh to the bowl, along with the Maldive fish flakes, lime juice and a little salt. Mix well to combine, taste and add more salt if desired.
Recipe Tips
Gotu kola is difficult to buy in many parts of the UK, but curly parsley or curly kale also work well.
It can be tricky to remove the flesh from fresh coconuts but fresh coconut flakes are available from the freezer section of some supermarkets. Alternatively, rehydrate desiccated coconut in a little water.
This recipe is from...
Recipes from this episode