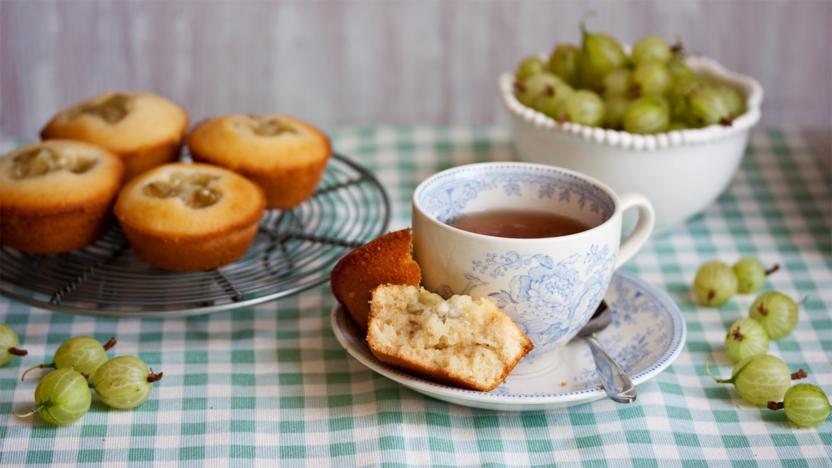 Flavoured with gooseberries and elderflower cordial, these summery little cakes are very similar to French friands.
Method
Preheat the oven to 150C/300F/Gas 2. Brush a bun or muffin tin with melted butter.

Place the caster sugar with two tablespoons of water into a small saucepan and heat, stirring, until the sugar has dissolved. Add the gooseberries and simmer in the syrup for five minutes until soft, stirring occasionally, but be careful not to break them up too much.

In a large mixing bowl, combine the almonds and flour then sift in the icing sugar.

Stir in the egg whites until just combined, then stir in the melted butter and the elderflower cordial.

Transfer the batter in spoonfuls to the muffin tin. Place 3-4 stewed gooseberries into the centre of each cake.

Bake in the oven for 35-40 minutes, or until the cakes feel springy to touch and begin to pull away from the edges of the tin.

Remove from the oven and allow to cool in the tin for five minutes, then transfer carefully to a wire rack. These are best eaten warm with a dollop of cream.
Recipe Tips
If fresh gooseberries aren't available, you can use tinned ones instead. They usually come in a syrup so you can skip step two.