Golden dough balls with cheese and herbs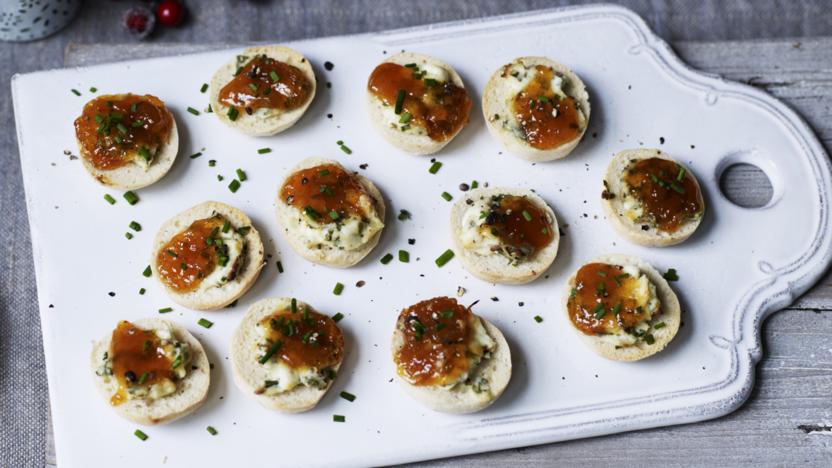 Mary Berry's fantastic canapé cheat uses ready made dough balls, readily available in supermarkets. Top with your favourite cheese and chutney.

Method
Preheat the oven to 200C/400F/Gas 6 and line a baking tray with non-stick paper or foil.

Slice each dough ball in half horizontally. On the baking trays, arrange the half dough balls up on the rounded part with the cut side up. You may need to slice a small piece off the rounded base so that they sit flat on the tray without toppling over.

Mix the cream cheese with salt, pepper, chives and parsley and spread the cheese mixture over the flat side of each ball, spreading right to the edges. Spoon a small blob of mango chutney on top.

Bake for about 10-12 minutes or until golden-brown and hot.

Arrange on a flat platter and serve hot.
Recipe Tips
These can be made up to 12 hours ahead and kept in the fridge. They also freeze well without the mango chutney on top, for up to a month.
Wines
Try Allini Conegliano Valdobbiadene Prosecco, or Jansz Tasmania Premium Non Vintage Cuvée.