Goats' cheese quenelles with pea, mint and radish salad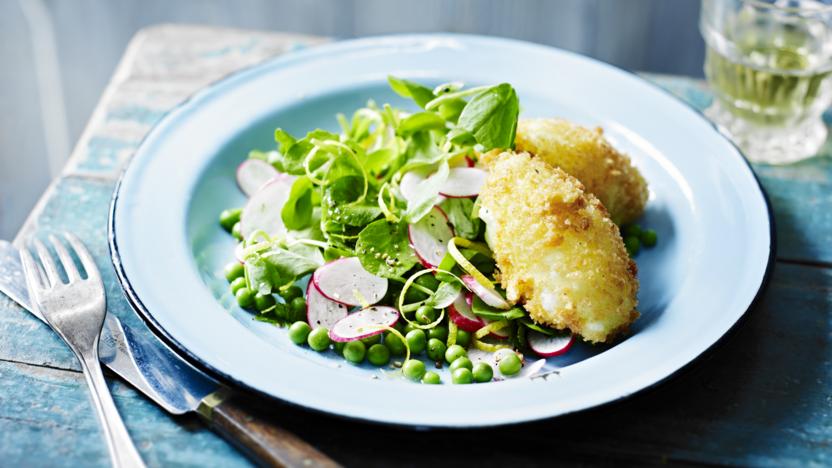 A lovely summer salad with added crunch and tang from breadcrumb-coated, deep-fried goats' cheese.

Method
Heat the oil in a deep-fat fryer to 180C/350F, or heat the oil in a deep, heavy-based pan until a breadcrumb sizzles and goes brown when dropped into the oil. (Caution: Hot oil can be dangerous. Do not leave unattended.)

Soften the goats' cheese a little by beating it with a spoon. Shape it into quenelles using two tablespoons and roll them in flour.

Dip them in the beaten egg and then roll them in breadcrumbs to coat.

Deep fry for a few minutes or until the breadcrumbs are golden-brown.

Remove from the oil using a slotted spoon and set aside to drain on kitchen paper.

For the salad, cook the peas in a pan of boiling water for about 30 seconds, just enough to blanch them. (You can include a few whole pods too if you like.) Drain and put into a bowl of ice-cold water.

Refresh the peashoots by dipping them in cold water. Drain them and put in a bowl along with the drained peas, radish, mint and lemon zest.

In a jug, mix a little olive oil with a big squeeze of lemon juice and whisk together with salt and pepper to make a dressing.

To serve, dress the salad and place the goats' cheese quenelles on top.
This recipe is from...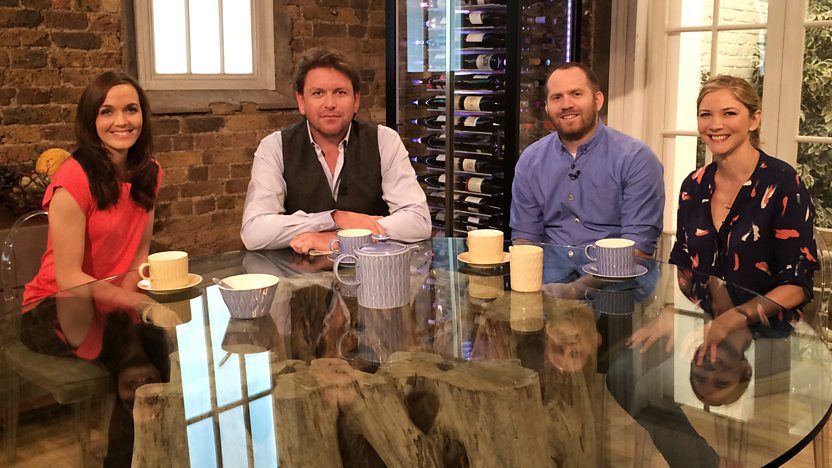 Saturday Kitchen
05/07/2014
Recipes from this episode