Gluten-free Victoria sponge cake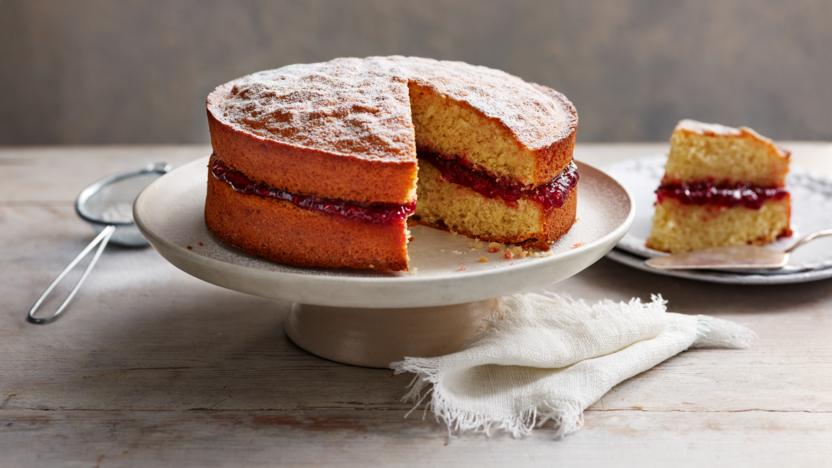 Don't miss out on a Victoria sponge just because you're avoiding gluten. This easy recipe is just perfect with your favourite jam and a dusting of icing sugar.


Method
Preheat the oven to 190C/170C Fan/Gas 5. Butter two 20cm/8in loose-based sandwich tins and line the bases with circles of baking paper.

Beat the sugar, eggs and vanilla until very pale, smooth and thick. It's best to do this with electric beaters or a food mixer for around 5 minutes: the whisk should leave a thin trail of batter when lifted from the bowl.

Add the butter, flour and baking powder and beat together for 1–2 minutes more until smooth.

Divide the mixture evenly between the prepared tins and smooth the surface. Bake on the same shelf in the centre of the oven for 20–22 minutes, or until well risen, golden-brown and just beginning to shrink back from the sides of the tin.

Remove the tins from the oven and leave to cool for 15 minutes before turning out on to a wire rack. Peel off the baking paper and leave to cool completely.

Place one of the sponges on a plate or cake stand. Stir the jam to loosen and spoon onto the cake. Spread almost all the way to the edges. Sandwich the cakes together and dust with sifted icing sugar.
Recipe Tips
Soften the cubed butter for at least an hour at room temperature or very gently in the microwave, taking care not to melt it.