Gluten-free lemon drizzle cake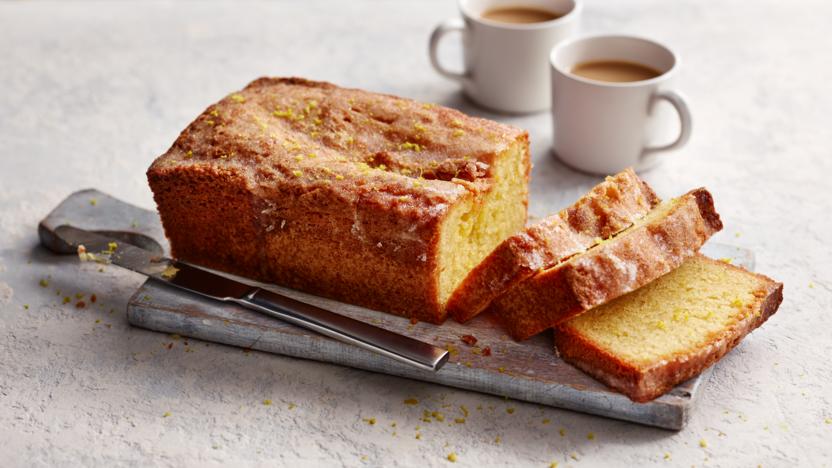 A simple gulten-free lemon cake topped with a crunchy lemon sugar drizzle. Ground almonds and the lemon drizzle keep it moist, so it doesn't suffer with the dryness associated with gluten-free cakes. Decorate with extra lemon zest if you wish.
Method
Preheat the oven to 190C/170C Fan/Gas 4. Grease and line the base and sides of a 900g/2lb loaf tin with baking paper. Finely zest the lemons.

Put 200g/7oz of the sugar, the butter, eggs, flour, almonds, baking powder and lemon zest in a large mixing bowl and beat until pale, thick and creamy. Use electric beaters or a food mixer if you like, starting slowly and then increasing the speed.

Spoon the cake batter into the prepared tin and level the surface. Bake in the centre of the oven for 55–60 minutes, or until well-risen, firm and golden-brown. A skewer inserted into the centre of the cake should come out clean. Remove from the oven and cool in the tin for 5 minutes.

Using an oven cloth to protect your hands, turn the cake out gently onto a wire rack set above a small tray or plate. Remove the baking parchment and turn the cake the right way up. Make about 60 deep holes in the cake using a skewer.

Squeeze one of the lemons and mix 3 tablespoons of the juice with the remaining 100g/3½oz sugar. Slowly and gradually, spoon the lemon sugar over the cake, stopping every now and then to allow it to penetrate the sponge.

Leave to set for at least an hour before serving or until the cake has cooled and the icing has crystalised. Serve in slices.