Gluten-free gingerbread biscuits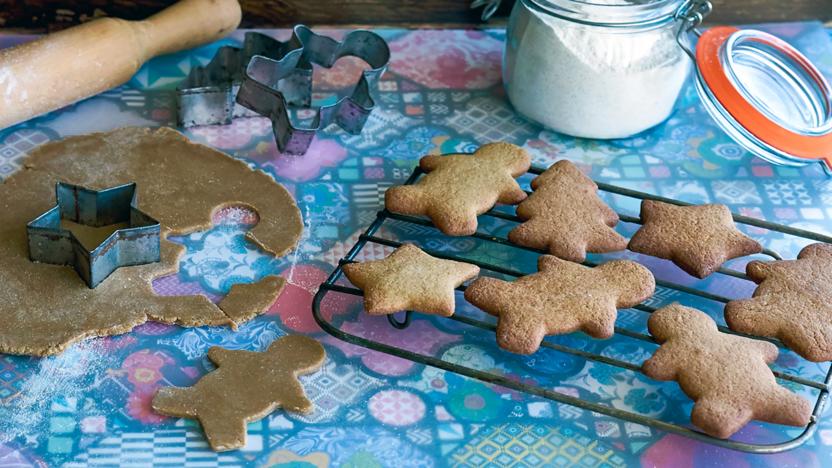 Howard made these gluten-free ginger biscuits to accompany his ginger cheesecakes, cutting out some of the dough into house-shaped biscuits. But the recipe is so good, you'll want to keep a box handy for nibbling.
Method
Preheat the oven to 190C/170C Fan/Gas 5. Line two baking sheets with baking parchment.

Sift the flours into a large mixing bowl and add the bicarbonate of soda, xanthum gum, salt and ground ginger. Rub in the butter until there are no visible lumps (or blend in a food processor). Stir in the brown sugar.

Beat the egg with the two syrups and pour into the dry ingredients. Stir in the liquid with a knife and then knead it by hand until the mixture comes together as a soft dough.

Dust a work surface with buckwheat flour and roll out the dough to 4mm thickness. Using biscuit cutters or a template, cut out the biscuits.

Transfer to the prepared baking sheet and bake for about 10 minutes or until golden-brown. Allow the biscuits to cool for a few minutes before transferring to a wire rack to cool completely.