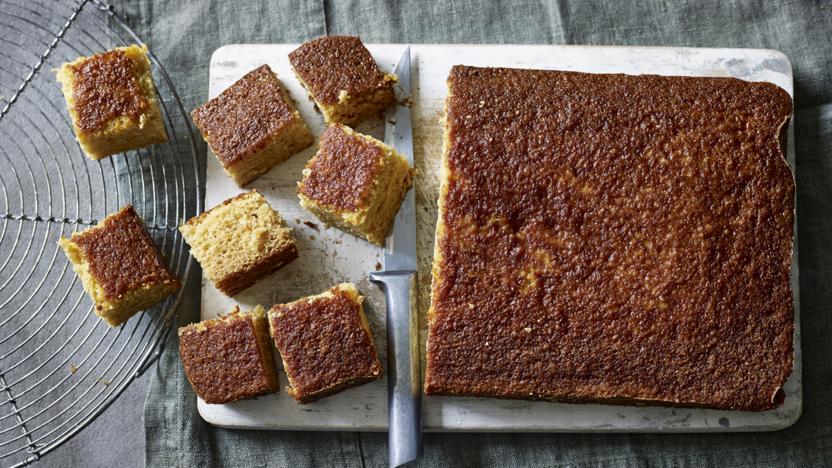 An easy-to-make ginger cake that's sticky, sweet and subtly spiced. A perfect tea-time treat for the colder months.
Method
Preheat the oven to 180C/350FGas 4. Grease and line a 28x18cm/11x7in baking tin with baking paper.

Mix the flour, sugar, ginger and bicarbonate of soda together in a bowl. Using your fingers, rub the margarine in until the mixture resembles breadcrumbs. Add the beaten egg, syrup and hot water and mix well with a wooden spoon until combined.

Pour the mixture into the prepared tin and bake in the middle of the oven for 35–40 minutes, or until golden-brown and the top is springy to the touch. Leave to cool in the tin. Once cool, cut into squares.
Recipe Tips
Add a little extra ginger if you like your ginger cake quite spicy.