Ginger oat crunch biscuits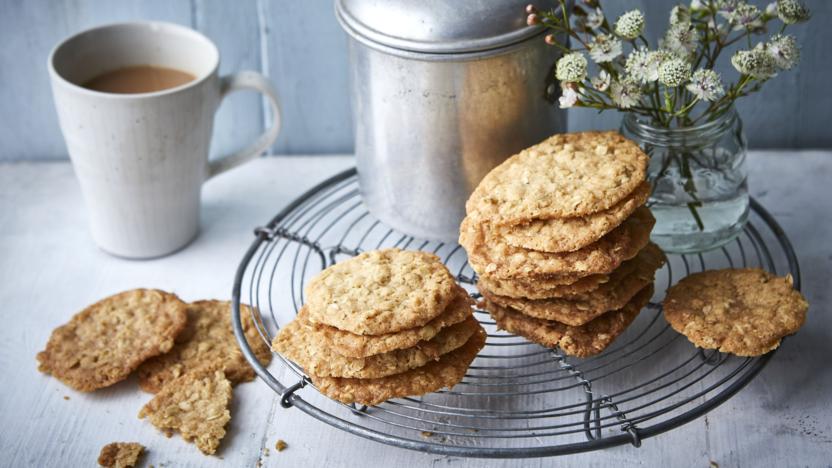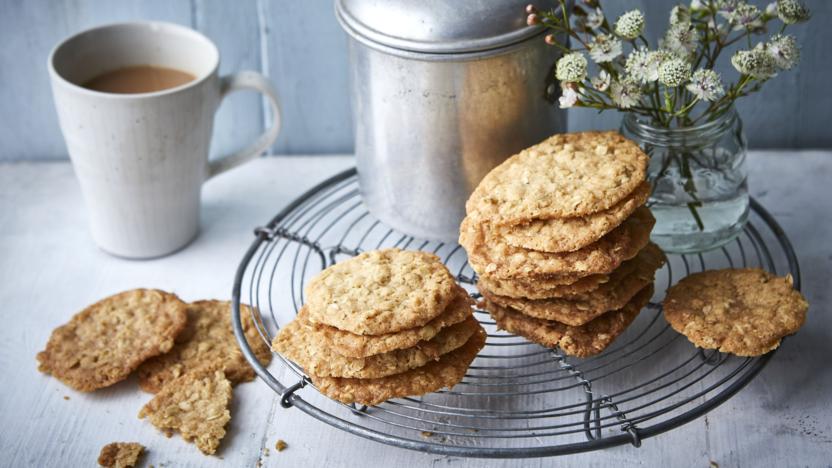 Mary Berry's ginger biscuits are simple to make, crunchy and very tasty. The mixture spreads out to give very thin, crisp biscuits, so they need to be spaced well apart on the baking trays.


Method
Preheat the oven to 180C/160C Fan/Gas 4. Line 3–4 baking trays with baking paper or silicone baking mats, or line 2 trays and cook in batches.

Measure the butter, golden syrup and sugar into a large saucepan. Heat gently until the sugar is dissolved and everything is well combined.

Remove from the heat and add the flour, semolina, oats and ginger. Stir until well incorporated, then tip onto a baking tray, flatten out and leave to cool for 10 minutes.

Scoop up teaspoonfuls of the mixture (which will be quite crumbly and buttery) and roll into 36 little balls. Place on the prepared baking trays, well-spaced apart and push down slightly to flatten. Bake for about 15 minutes, or until lightly golden-brown.

Leave to cool on the baking trays, then store in an airtight container when completely cold.
Recipe Tips
Coat your spoon in a little oil before measuring the syrup – it will slip off easily and give a more accurate measurement. Silicone baking mats are a great alternative to baking paper – the biscuits slide off easily and the mats can be washed and used again.
These can be made ahead and stored in an airtight container for up to 3 days. Freeze the cooked biscuits for up to 3 months. The uncooked dough also freezes well.
This recipe is from...
Recipes from this episode