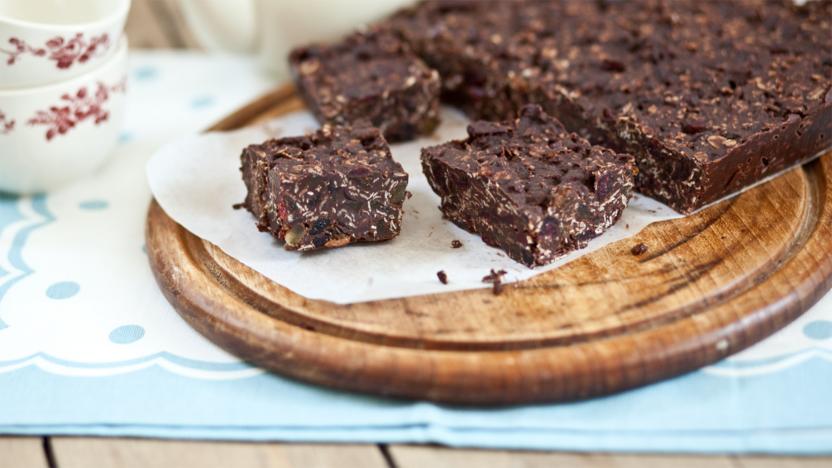 This is a fantastic chocolate oaty fridge cake is packed with dried cranberries, cherries and the spicy kick of crystallised ginger. It's great in a picnic box too.
Method
Melt the butter in a pan. Add both types of oats and cook for three minutes. Transfer to an oven dish that will fit in your fridge.

Place a bowl over a pan of simmering water. Add the chocolate and cream to the bowl and leave to melt for 15 minutes without stirring.

Add the cranberries, cherries and ginger to the oats and stir.

When the chocolate has fully melted, give it a little stir and then pour over the oat and fruit. Fold the chocolate through and then refrigerate for 30 minutes.

When set, break into pieces by hand and serve.