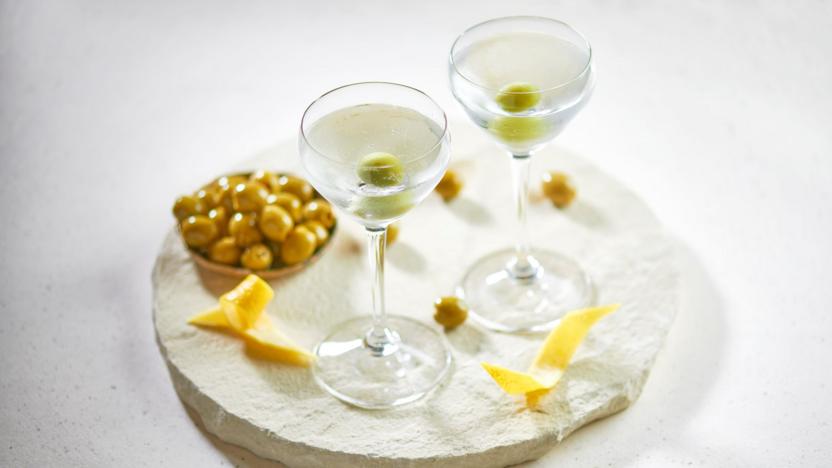 The ultimate classic cocktail, where simplicity meets perfection. The martini is a subjective drink and everyone has their preference: gin, vodka, both, dry, wet, dirty, shaken, stirred. Below is a fail-safe classic recipe.
Method
Put a coupette or other glass of your choice into the freezer.

Pour the gin and vermouth into a mixing glass, fill it with ice and stir down to your desired dilution.

Strain the martini into the chilled coupette using a hawthorne cocktail strainer. If you don't have a strainer, any kitchen sieve will work just as well.

Garnish with the lemon twist or olive.
Recipe Tips
If you are unsure what dilution you like, keep stirring until the outside of the glass and liquid inside are well chilled. If you are garnishing with lemon peel, twist it over the drink just before serving to extract the oils and give the martini an amazing aroma.