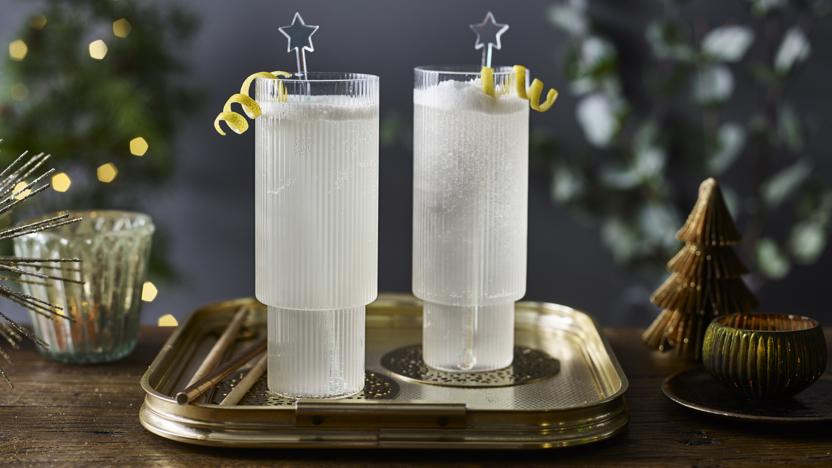 Gin fizz is a member of the sours cocktail family (because it contains lemon juice). It will appeal to G&T lovers and anyone who likes a long, refreshing tipple. A classic fizz shouldn't be served over ice, so make sure the ingredients are shaken with plenty of ice to keep them cold.
Method
Put the gin, lemon juice and sugar syrup into a chilled cocktail shaker (or a large jam jar) with plenty of ice cubes and shake vigorously.

Strain into a long glass, then top up with soda water. Garnish with a slice of lemon or a strip of lemon zest.
Recipe Tips
Silver fizz
This classic cocktail is a frothier version of the original. Add 1 raw free-range egg white and shake with the gin, lemon juice and syrup.
Homemade sugar syrup
If you don't want a whole bottle of bought syrup languishing in your drinks cupboard, make your own. Put 200g/7oz caster sugar and 100ml/3½fl oz water in a small pan over a low heat, stir until the sugar has dissolved, leave to cool then bottle and keep in the fridge. This will make plenty for a few rounds of cocktails.