Garlic roasted mushroom on toast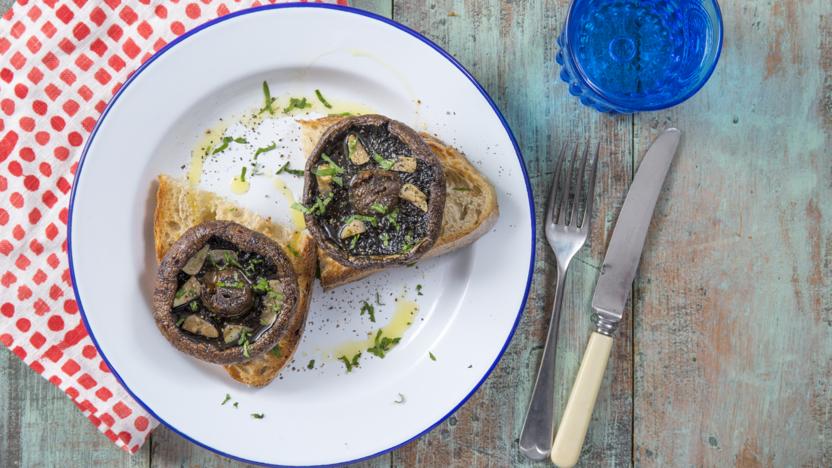 This is easy enough to make on a weekday, just pop the mushrooms in the oven while you get ready.
Method
Preheat the oven to 200C/180C Fan/Gas 5.

Place the mushroom on a baking tray and sprinkle the garlic over them. Drizzle with olive oil, season with salt and pepper and place in the oven for 20 minutes.

To serve, place the mushrooms on top of the toast and season to taste.