Garlic-crumbed cheese-stuffed chicken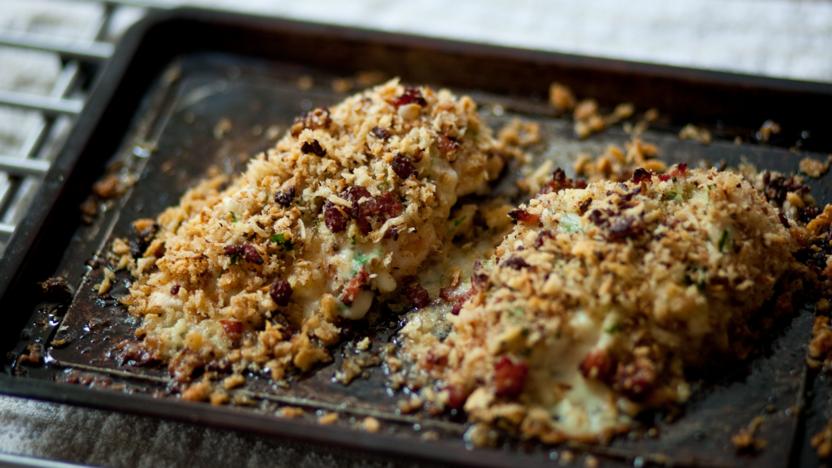 This easy garlicky stuffed chicken breast has a surprise inside – melting taleggio cheese oozing deliciousness.
Method
Preheat the oven to 180C/350F/Gas 4.

Score the chicken breasts four times, diagonally across the top to within 2cm/¾in of the bottom.

Finely chop the parsley and cut the taleggio into strips.

Roll the taleggio in the parsley and then stuff the cheese into the scored gaps in the chicken breasts.

Melt the butter in a frying pan. Add the chopped garlic and bacon to the pan and cook for three minutes.

Add the breadcrumbs to the pan and cook for a further three minutes.

Pour the olive oil over the chicken and season with salt and freshly ground black pepper.

Scatter the breadcrumb mix over the chicken breasts, patting them down lightly.

Bake in the oven for 30 minutes.