Fried red mullet with oranges and capers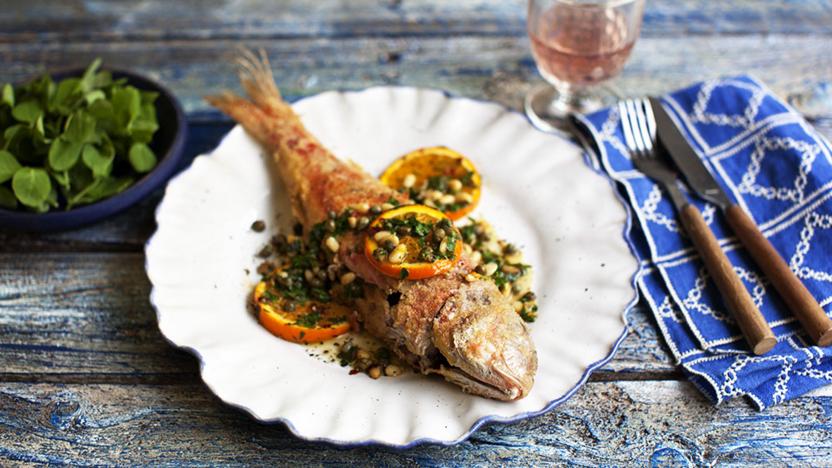 The red mullet off Monemvasia are supposedly the best in the Aegean. A net full of them, red yes, but pink too with flashes of yellow as the sun rose on a still dark blue sea is a lovely recollection, and fried for breakfast later they were quite memorable. A month later though, I saw three autumn mullet in our fish shop and I cooked them simply with a dusting of semolina. I used to think the Mediterranean mullet were better than ours, but now I know the ones that come to Cornwall in autumn are pretty hard to beat.
Method
Season the red mullet with the salt and some pepper, and dust with semolina.

Heat the olive oil in a frying pan over a medium heat and fry the fish on both sides until golden-brown. Transfer to a plate and keep warm.

Deglaze the pan with the orange zest and juice, then add the orange slices, capers, pine nuts, chilli flakes and parsley to the pan and warm through. Pour over the fish and serve immediately.
This recipe is from...
Recipes from this episode