Fresh tagliatelle with cherry tomato and basil sauce
Ingredients
For the fresh tagliatelle
For the tomato sauce
To serve
5 fresh basil leaves, torn
Method
For the pasta, combine the flour, eggs and salt in a food processor, adding more flour if needed or a drop of water if the mixture is too dry. Pulse until the mixture comes together as a dough. Turn out onto a floured surface and knead until smooth and elastic.

Cut the ball of dough in half and feed one half through a pasta machine. Repeat this 5-6 times, decreasing the thickness of the pasta at each stage. Repeat with the other half of the pasta dough.

Drape the pasta sheets over a wooden spoon or the back of a chair and allow them to dry for about five minutes. Meanwhile, attach the tagliatelle cutter attachment to your pasta machine.

Feed the sheets through the pasta machine, gathering up the strips as they come out and forming loose 'nests' on a floured surface.

For the tomato sauce, heat the olive oil in a pan and gently fry the garlic for one minute.

Add the tomatoes and chilli flakes, season with salt and freshly ground black pepper and cook for 8-10 minutes, until the sauce is slightly reduced. Crumble in the cheese and mix through to melt. Stir in the basil and parsley.

Cook the pasta in a large saucepan of salted boiling water for about two minutes, or until al dente. Drain and return to the pan, then stir in the sauce.

Serve the pasta in shallow bowls, garnished with fresh basil.
This recipe is from...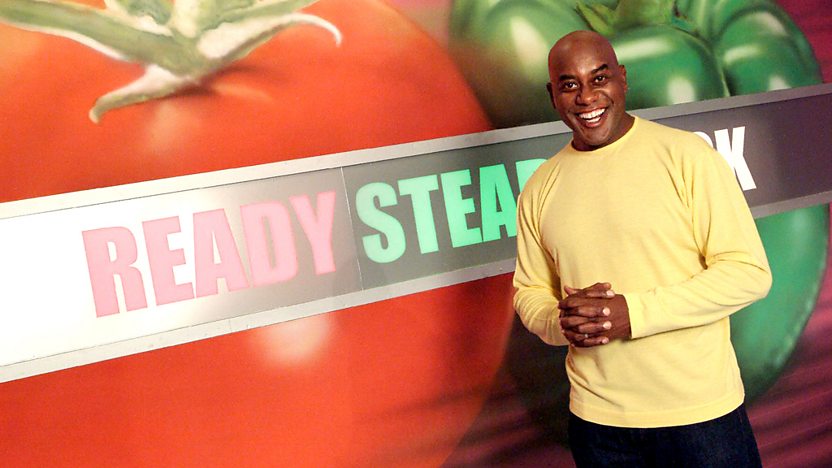 Ready Steady Cook
Episode 18
Recipes from this episode