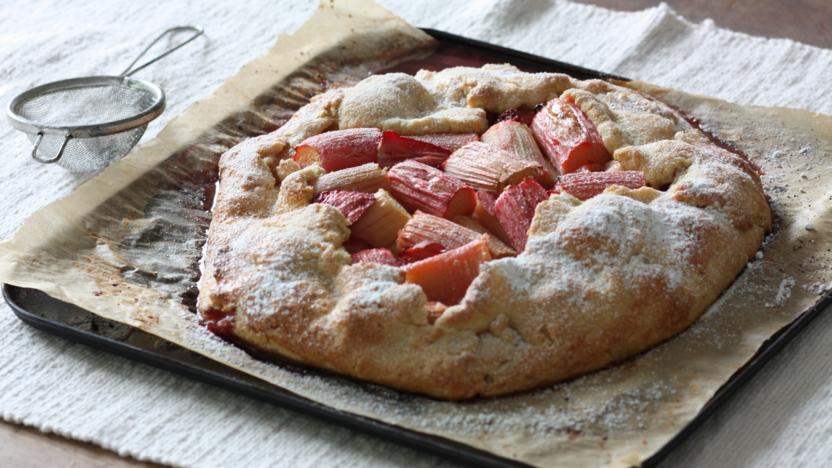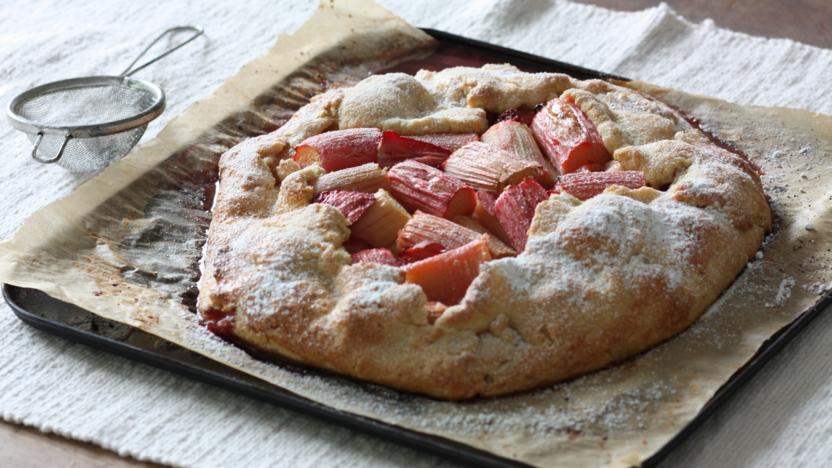 Easy-to-make sweet pastry, plenty of fruit and a sprinkling of sugar – that's all you need for this comfort-food classic.
Ingredients
For the pastry
240g/8½oz plain flour, plus extra for dusting
115g/4oz butter, chilled and cut into cubes
75g/2½oz caster sugar, plus extra for sprinkling
pinch of salt
2 tbsp iced water
For the filling
Method
To make the pastry, put the flour in a mixing bowl or food processor. Add the butter, sugar and salt and rub everything together using your fingertips until it has the texture of fine breadcrumbs. (Alternatively, pulse in the food processor.) Add the large egg and iced water and mix or pulse together until well combined. Tip out onto a work surface and bring together into a ball of pastry. Wrap in cling film and put in the fridge to rest for 30 minutes.

Preheat the oven to 200C/Fan 180C/Gas 6. Line a baking tray with non-stick baking paper.

Roll out the pastry on a lightly floured work surface to a rough circle approximately 35cm/14in diameter. Using the rolling pin, lift the pastry onto the baking tray.

Sprinkle the rhubarb over the pastry, leaving a rim of about 5cm/2in. Scatter the strawberries on top of the rhubarb, then sprinkle the fruit with the 2–3 tablespoons of sugar.

Fold up the pastry edges to make a pie with an open centre. Brush the pastry with the beaten egg and sprinkle with the remaining sugar.

Bake for 30–35 minutes, or until the pastry is golden and crisp and the fruit is cooked. Sieve the icing sugar over the pastry to serve if you wish.
Recipe Tips
To make an apple and cinnamon pie, arrange 3 peeled, cored and thinly sliced dessert apples in a spiral over the pastry in step 4 and scatter with 1–2 tablespoons caster sugar and 2 tsp ground cinnamon. To make a peach and blueberry pie, arrange 3 small pitted and thinly sliced peaches in a spiral over the pastry and top with a handful of blueberries; omit the sugar. Continue with the recipe from step 5.