Flourless peanut butter cookies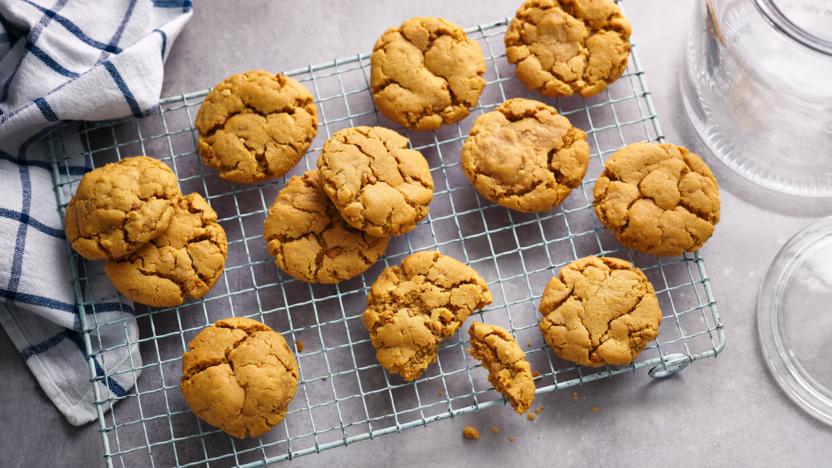 These simple peanut butter cookies use just five ingredients from your store cupboard – and there's no flour, so they're perfect for those following a gluten-free diet.

Each cookie provides 160 kcal, 6g protein, 10g carbohydrates (of which 9g sugars), 10.5g fat (of which 2g saturates), 1.5g fibre and 0.5g salt.
Method
Preheat the oven to 180C/160C Fan/Gas 4. Line a large baking tray with baking paper.

Beat the peanut butter and sugar together until smooth and creamy – this will take about 4 minutes by hand or 2 minutes if using a stand mixer. Add the beaten egg and vanilla and mix until combined. Add the bicarbonate of soda and salt, if using, and mix again for 30 seconds.

Roll the mixture into 12 balls, each about the size of a walnut, and arrange on the tray, leaving a little space between each one. Dip the tines of a fork into sugar and then into the cookies in a cross-hatch pattern. Bake for about 9 minutes, or until golden and starting to crisp. (They will crisp and firm up further as they cool.)

Leave to cool on the baking tray for 5 minutes and then transfer to a wire rack to cool completely.