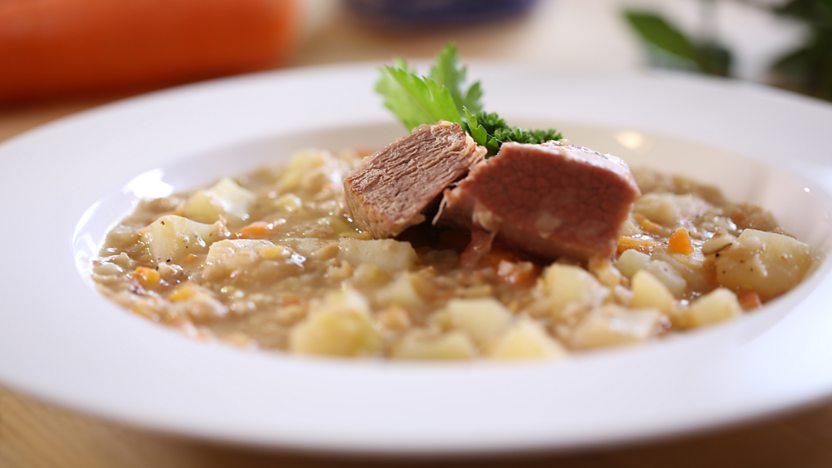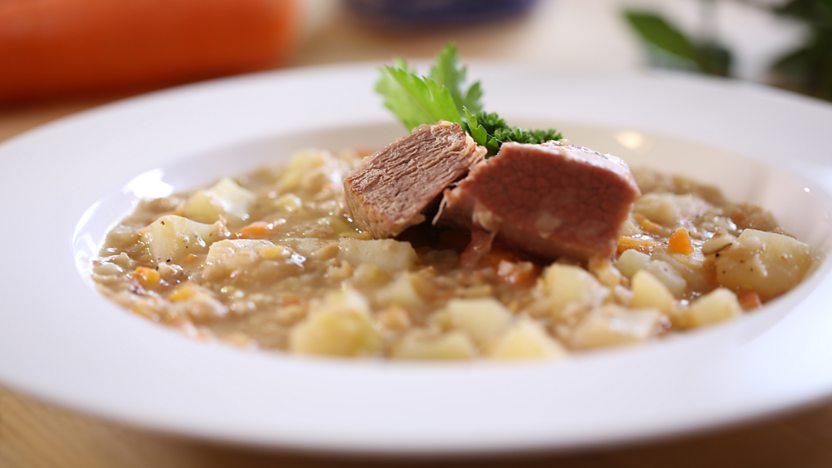 This is a great comfort food for the late autumn and winter months. A warming meal in a bowl, cheap to make and feds a crowd. Serve with crusty bread and butter and a smear of English mustard on the rib.
Method
Heat the vegetable oil in a large saucepan over a medium heat. Add the two finely chopped carrots, the onion and celery and cook for five minutes, or until soft. Add the flat ribs and 3 litres/5¼ pints of boiling water to the pan.

Bring back to the boil and add the pearl barley, split peas and bay leaves. Place a lid on the saucepan and reduce the heat. Simmer with the lid on for 1½ hours.

Taste and add a good pinch of salt and pepper, to taste. Add the lentils and cook for a further 20 minutes, making sure to replace the lid.

After 20 minutes, add the leeks, the reserved diced carrot, the turnip and the potatoes and cook for a further 20 minutes, or until tender.

Adjust the seasoning by adding salt and pepper if required.

Remove the flat ribs from the pan and set aside on a warm plate.

Ladle the broth into serving bowls and carve a piece of flat rib from the bone and place on top of the broth.
This recipe is from...
Recipes from this episode