Chinese five-spice spare ribs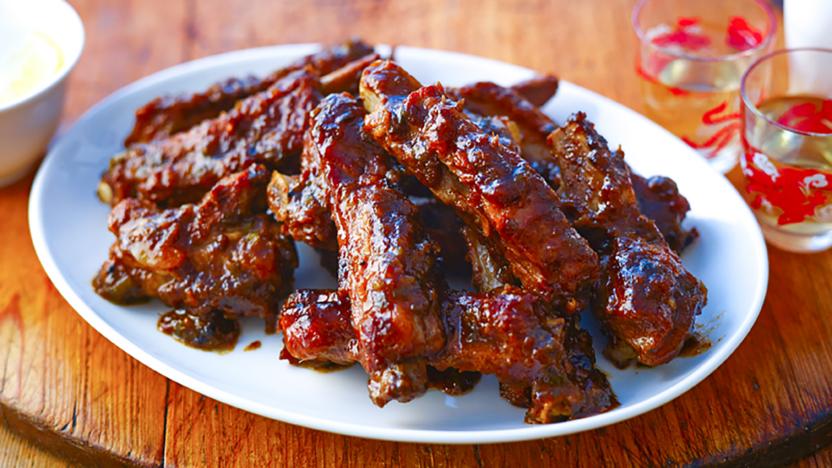 Ken Hom shows you how to make thse melt-in-your-mouth Chinese spare ribs with a sticky, sweet sauce.

Ingredients
For the spareribs
750g/1½lb pork spareribs
600ml/1 pint groundnut (peanut) oil
For the marinade
For the sauce
Method
Have your butcher separate the spareribs into individual ribs and then into chunks which are approximately 7.5cm/3in long. Alternatively do this yourself using a heavy sharp cleaver that can cut through the bones.

Mix the marinade ingredients together in a bowl and steep the spareribs in the marinade for about 25 minutes at room temperature. Remove the spareribs from the marinade with a slotted spoon.

Heat the oil in a deep-fat fryer or large wok. When the oil is very hot and slightly smoking, slowly brown the marinated spareribs in several batches until they are brown. Drain each cooked batch on kitchen paper. (Leave the cooking oil to cool. Strain it through a filter if you want to re-use it when cooking pork.)

Put the sauce ingredients into a clean wok or frying pan.

Bring the sauce to the boil and then reduce the heat. Add the spareribs, cover and simmer gently for about 40 minutes, stirring occasionally.

If necessary, add a little water to the sauce to prevent the spareribs from drying up. Skim off any surface fat, turn onto a warm serving plate and serve at once.