Preparation time
less than 30 mins
Cooking time
less than 10 mins
Preparation time
less than 30 mins
Cooking time
less than 10 mins
Method
Heat the oven to 220C/425F/Gas 7.

Blend the bread, cream, plaice, dill and egg in a food processor.

Pour into a lined and greased round ramekin dish and place in a bain-marie.

Bake in the oven for 8-10 minutes.

For the cream, place the cream and juice in a saucepan. Bring to the boil and reduce for 1-2 minutes.

Turn out onto a plate and drizzle with orange cream.
Related Recipes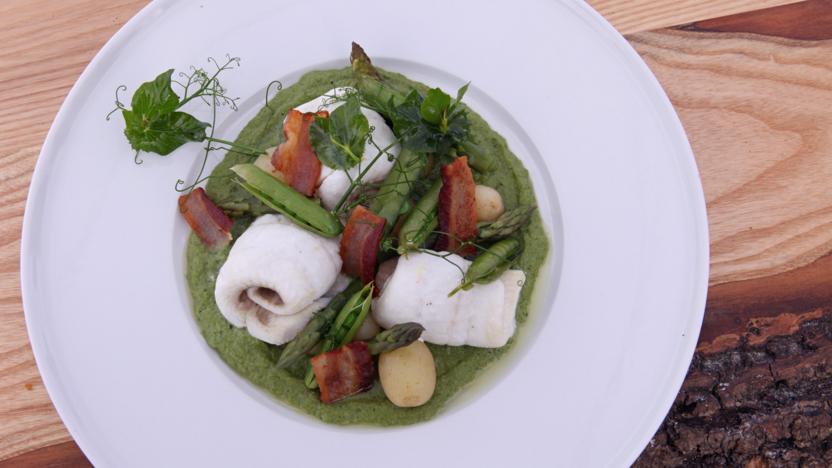 See more plaice recipes (22)