Fish cakes with parsley sauce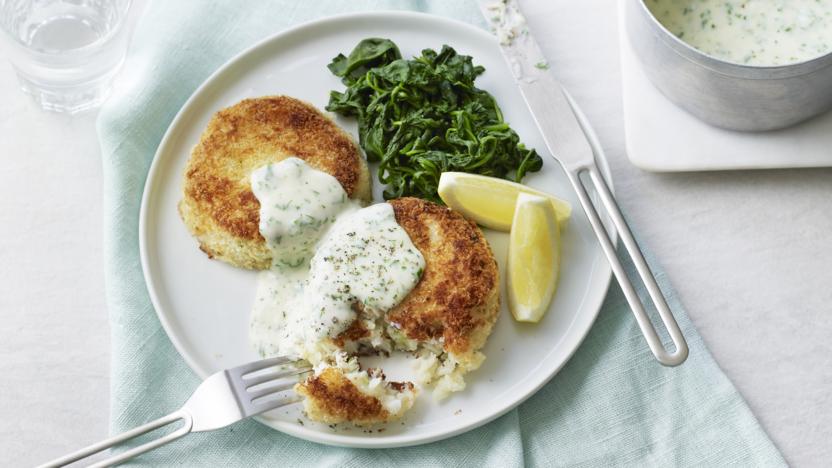 This classic cod fish cake and parsley sauce recipe is great for a single dinner or a light lunch for two. Serve with wilted spinach.

Ingredients
For the fish cakes
For the parsley sauce
Method
Add the potatoes to a saucepan, cover with cold water, season with salt and bring to the boil. Simmer until soft but not falling apart. Drain and mash, then season with salt and pepper. Spread out on a plate to cool.

Place the cod fillet in a large saucepan with the milk and bay leaf. Cover with a lid and bring to the boil. Remove from the heat and leave to stand for 5 minutes. Remove the fish from the milk. Discard the skin, break the fish into chunks and leave to cool. Reserve the milk, discarding the bay leaf.

Place the cooled mash in a bowl and stir in the lemon zest and spring onions. Stir the fish into the mash without breaking it up too much. Season with salt and pepper.

Preheat the oven to 200C/180C Fan/Gas 6.

Divide the mixture into two and shape into patties. Put the flour, beaten egg and breadcrumbs in separate shallow bowls. Coat the fish cakes in flour, then dip in the beaten egg, coating all sides. Allow any excess egg to drip off then coat in the breadcrumbs, pressing firmly and evenly onto all sides.

Heat the oil in a frying pan and fry the fish cakes for 3 minutes on each side, then hold them on their sides to brown the edges. Transfer to a baking tray and finish cooking in the oven for 8–10 minutes.

For the parsley sauce, melt the butter in a small non-stick saucepan. Gradually add the flour, stirring with a wooden spoon until well combined. Slowly add the reserved milk, stirring constantly to remove any lumps.

Bring to the boil, simmer and cook for 3 minutes, until thick and smooth. Remove from the heat and stir in the parsley. Season with salt and pepper to taste.

Place the fish cakes on a serving plate, pour the sauce into a small jug and serve with lemon wedges and some wilted spinach.
This recipe is from...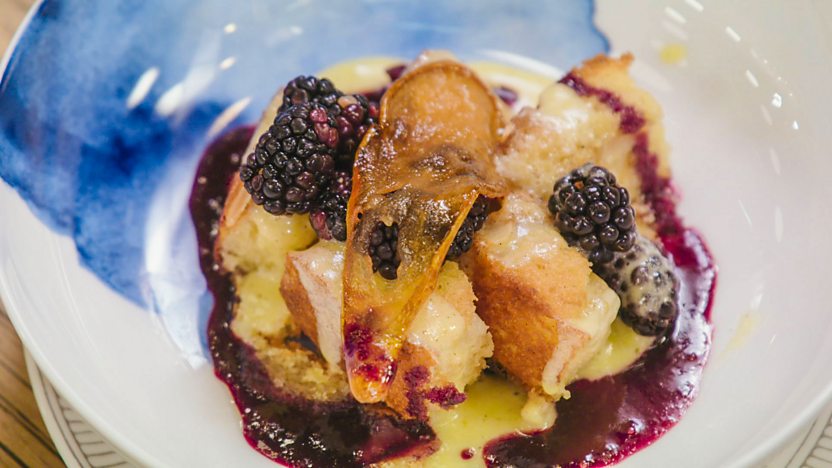 Best Home Cook
1. Episode 1