Fillet steak with lobster tail, anchovy and tarragon dressing and crispy shallots
This ultimate surf and turf recipe combines premium fillet steak with juicy lobster tail and a punchy dressing.

Ingredients
For the dressing
For the crispy shallots
For the fillet steak
For the lobster tail
Method
To make the dressing, mix all the ingredients together in a bowl and set aside.

To make the crispy shallots, fill a deep-fat fryer or a large, deep, heavy-bottomed pan two-thirds full with the oil. Heat to 180C (a cube of bread should turn brown in one minute when dropped in.) CAUTION: Hot oil can be dangerous. Do not leave unattended.

Put the flour in a bowl and season with salt and pepper. Coat the shallots in the flour, shake off any excess, and deep-fry until crisp and golden-brown. Drain on kitchen paper. Season with salt and break into small pieces.

To make the fillet steak, heat a drizzle of olive oil with the butter in a frying pan over a medium-high heat and add the garlic and thyme. Cook the fillet for 6–8 minutes turning regularly and basting. remove from the pan and allow to rest.

Toast the broccoli in a dry frying pan until just cooked, then chop into small pieces. Set aside.

To make the lobster tail, heat a splash of oil with the butter and garlic in a frying pan over a medium heat and fry the lobster tail until golden. Add the vermouth to the pan and reduce by half, then stir in the parsley.

To serve, slice the fillet and lobster tail. Divide the broccoli between two plates, top with some beef and lobster, spoon over the cooking juices and finish with the dressing and a sprinkling of crispy shallots.
This recipe is from...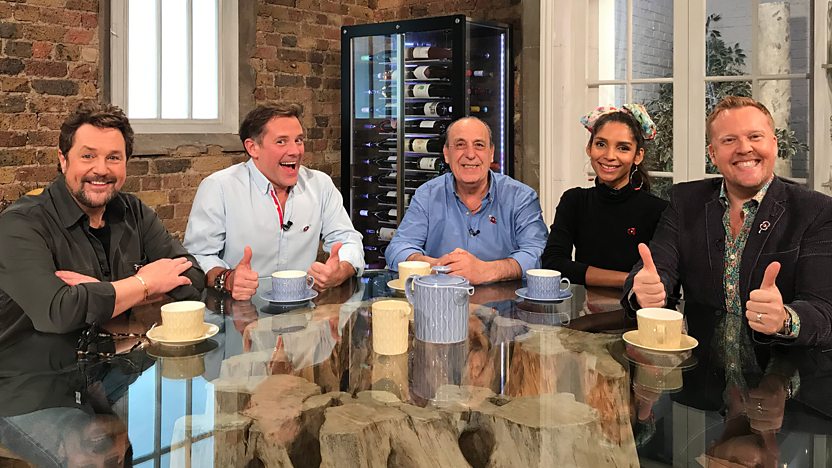 Saturday Kitchen
02/11/2019
Recipes from this episode