Dark chocolate and fresh fig tarts
Fresh figs and dark chocolate make a wonderfully rich and succulent dessert. Served with raspberry sauce and white chocolate ice-cream.

Ingredients
For the pastry
For the filling
For the sauce
To serve
Method
For the pastry, place the butter, flour, salt, caster sugar and ground almonds into a food processor and blend until the mixture resembles fine breadcrumbs.

Add the beaten egg and 2-3 tsp cold water and blend until a dough is formed.

With floured hands, turn the dough out of the food processor and knead very gently to bring together. Flatten the dough slightly, cover in cling film and place in the fridge to rest for at least 30 minutes, preferably 1-2 hours.

Preheat the oven to 190C/375F/Gas 5.

Lightly grease 4 x 10cm/4in fluted tart cases with butter.

Lightly flour the work surface and divide the pastry into four. Roll out each piece of pastry so that it is slightly bigger than the tart cases.

Place the pastry into each tart case and push into the edges, leaving the excess pastry hanging over the top. Place a sheet of baking parchment into each case and fill with baking beans or rice.

Place the tart cases onto a baking sheet, transfer to the oven and bake for 15 minutes, or until just golden-brown. Remove from the oven, remove the baking parchment and beans and return to the oven for another five minutes.

Remove from the oven, trim the excess pastry from the top of the tart to give a clean edge and set aside.

For the filling, place the chocolate into a bowl over a saucepan of simmering water and heat until melted.

Place the eggs and sugar into a clean bowl and whisk together until pale.

Pour the melted chocolate into the eggs along with the cream and mix well to combine.

Scoop the flesh from four of the figs and add to the chocolate mix, stirring carefully.

Spoon the chocolate mixture into each of the four pastry cases. Slice the remaining figs and place three slices on top of each of the chocolate tarts.

Place the tarts onto a baking sheet, transfer to the oven and bake for 10-15 minutes, or until just set.

Meanwhile, for the raspberry sauce, place the raspberries, sugar and lemon juice into a food processor and blend until smooth, then pass the mixture through a sieve to remove the raspberry pips.

To serve, place a spoonful of raspberry sauce in the centre of four serving plates. Place a warm fig and chocolate tart on top of the sauce with a scoop of white chocolate ice cream and a sprig of mint, to garnish.
This recipe is from...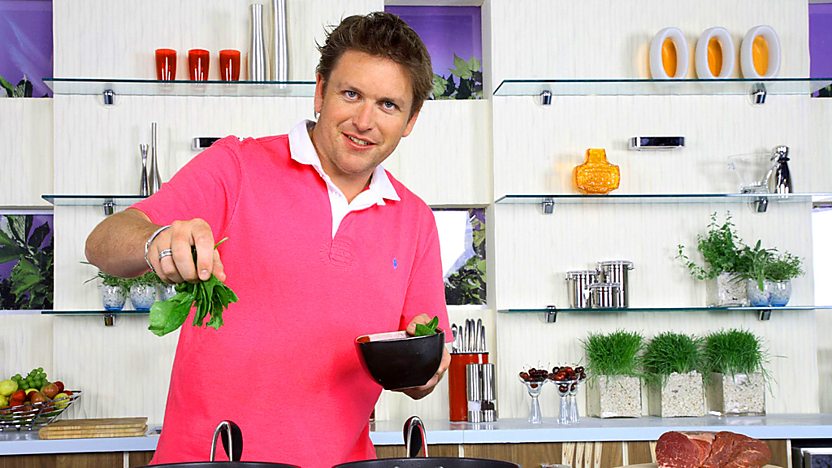 2007-16
208. 15/11/2015