Feta, roasted red pepper and pine nut pancakes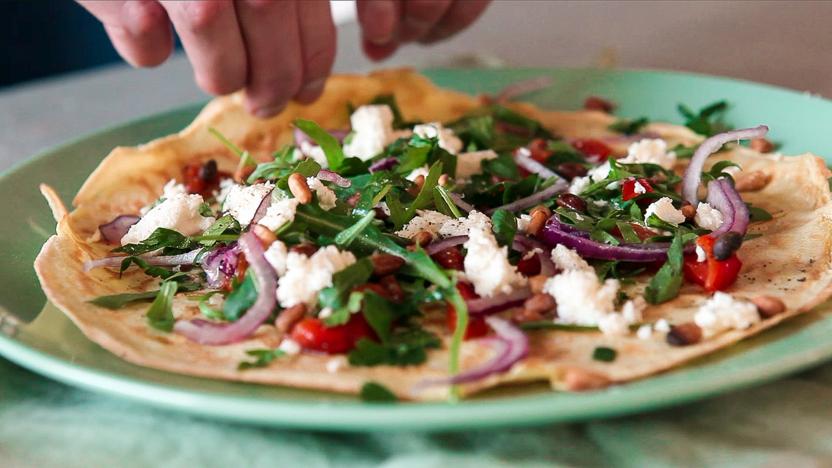 Ingredients
For the pancakes
For the topping
Method
To make the pancake batter, place the eggs, flour and salt into a bowl and beat together with a whisk. Pour in the milk and whisk again until smooth.

Melt the butter in a frying pan over a medium heat. Pour in a ladle of pancake batter and cook for 1–2 minutes. Flip over and cook for another 1–2 minutes. Repeat to cook the second pancake.

For the topping, scatter a few rocket leaves over each pancake. Top with the red pepper, onion, feta and pine nuts, then the parsley.

Season well with salt and freshly ground black pepper and squeeze over lemon juice. Roll up to serve.