Festive fruit salad with brandy snap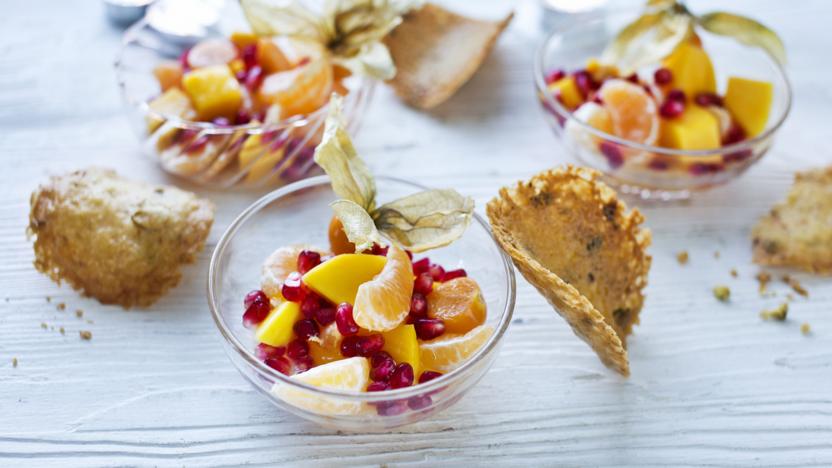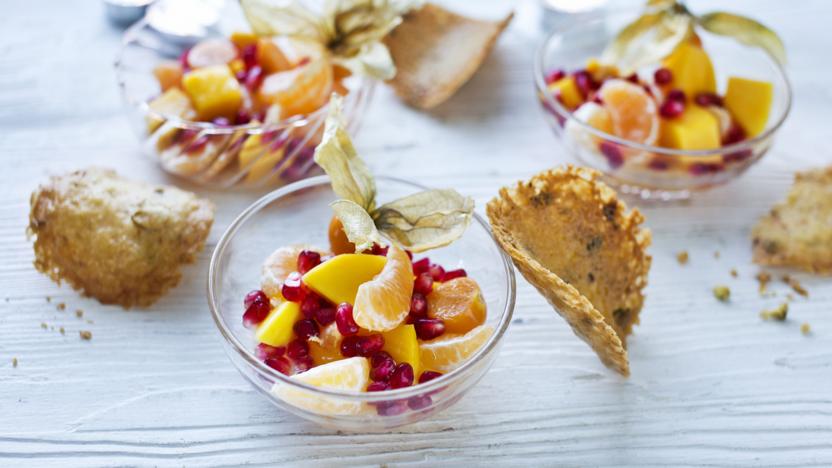 Feel free to multiply this recipe up for a buffet. Any leftover brandy snaps can be stored in an airtight container and filled with cream, or better, with ice cream.
Ingredients
For the brandy snap
For the fruit salad
Method
Preheat the oven to 150C/300F/Gas 2. Grease two baking trays with butter.

For the brandy snaps, melt the butter with the sugar and golden syrup in a saucepan. As soon as it starts to bubble, add the flour, ginger, brandy and pistachios and stir until well combined.

Using a teaspoon, place six walnut-sized blobs of the mixture onto the buttered baking tray. No need to flatten, as they will spread naturally.

Bake for 10-12 minutes until golden-brown. Leave to cool on the baking tray for five minutes, and then lift them off with a palette knife. Lay them on a rolling pin to set.

For the fruit salad, combine the orange, lime and lemon juice in a large bowl.

Add the mango and the clementines, scatter over the pomegranate seeds and serve with the brandy snaps and a few physalis.