Fattoush with crisp olive flatbread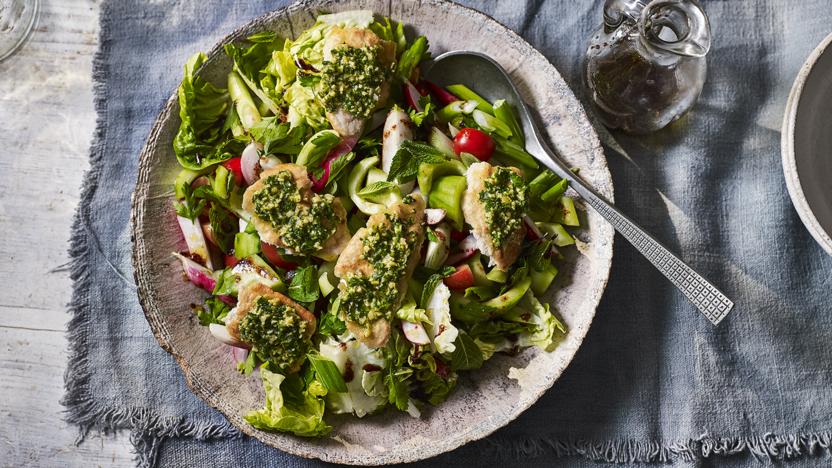 A vibrant and zesty Levantine salad with crispy, olivey bread. It's also vegan and quick to make.
Ingredients
For the olive paste
Method
Peel, halve and remove the seeds from the cucumbers. Cut them into half-moons and place in a large bowl.

Add the tomatoes, radishes and lettuce. Scatter over the spring onions and tear in the parsley and mint leaves.

Heat 5 tablespoons of the olive oil in a frying pan and shallow fry the whole pitta bread until crisp and golden. Drain on kitchen paper and leave to cool.

Break up the bread into bite-sized pieces.

To make the olive paste, blend the olives with the parsley, olive oil and lemon juice, then spread the paste on the bread pieces.

Dress the salad with the pomegranate molasses, the remaining olive oil and the sumac. Mix well with your hands.

Serve the salad with pieces of olive bread.
This recipe is from...
Recipes from this episode