Eton mess with ginger cordial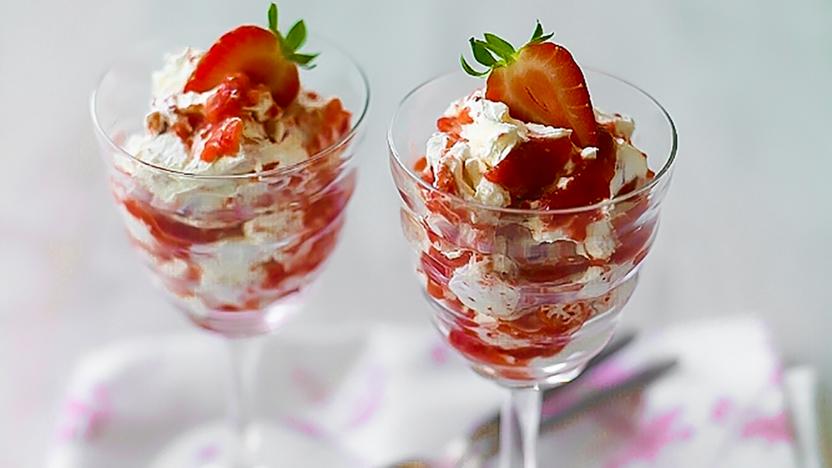 A splash of ginger cordial adds a twist to this classic Eton mess recipe.

Each serving provides 584 kcal, 3g protein, 18.5g carbohydrates (of which 18g sugars), 54g fat (of which 33.5g saturates), 5g fibre and trace salt.

Method
Purée half the strawberries in a blender. Chop the remaining strawberries, reserving four for decoration.

Whip the double cream until stiff peaks form, then fold in the strawberry purée and crushed meringue. Fold in the chopped strawberries and ginger cordial, if using.

Spoon equal amounts of the mixture into four cold wine glasses. Serve garnished with the remaining strawberries and a sprig of mint.