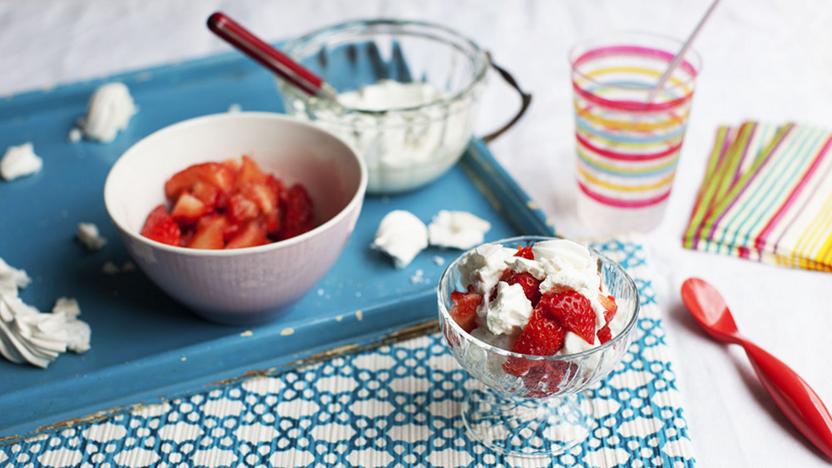 This dessert could not be simpler - swapping yoghurt for cream makes it deliciously lower in calories.
Method
Pop the meringue nests into a freezer bag and scrunch them up until broken into pieces.

Mash half of the strawberries with the back of a fork until almost smooth.

Layer the ingredients into serving glasses. Start with some strawberries, along with a spoonful of their juices. Mix half of the crushed meringues through the yoghurt and add some of this.

Top with a bit more fruit and some of the crushed meringues. Repeat until all the ingredients are used up and the glasses are full. Serve immediately.
Recipe Tips
Replace the strawberries in this recipe with any fruit you like. It works really well with raspberries or stone fruit such as peaches, as well as almost everything else.
Using frozen, rather than fresh fruit in the recipe is a great way to get an even prettier and cheaper dish. When the frozen fruit has been defrosted it is really lovely and juicy, creating beautiful swirls in the finished Eton mess.
You can often find meringues that have broken in the reduced section at the supermarket. These are perfect for Eton mess and also save you money.