English garden soup with prawns
Method
Heat the butter in a pan over a low to medium heat. When the butter is foaming, add the chopped shallot and garlic and fry for 8-10 minutes, stirring regularly, or until softened but not coloured.

Add the sliced cucumber and nutmeg and season, to taste, with salt and freshly ground white pepper. Stir well and continue to fry the mixture for 3-4 minutes, stirring occasionally, until soft and translucent.

Add the peas and stock to the pan and bring the mixture to a simmer. Cover the pan with a lid and cook gently for 6-8 minutes, adding a little more stock as necessary to prevent the mixture from drying out, until the peas are tender. Remove the pan from the heat and set aside to cool slightly.

When the mixture has cooled, transfer it to a food processor and blend to a smooth purée. Set aside to cool further.

When the mixture has cooled, add the chopped lettuce leaves and stalk and the chopped sorrel and blend again until smooth.

Pass the mixture through a fine sieve into a large bowl. Whisk in the crème fraîche until well combined, then chill in the fridge until cold.

To serve, ladle the English garden soup into shallow serving bowls. Garnish with the cooked prawns, if using.
This recipe is from...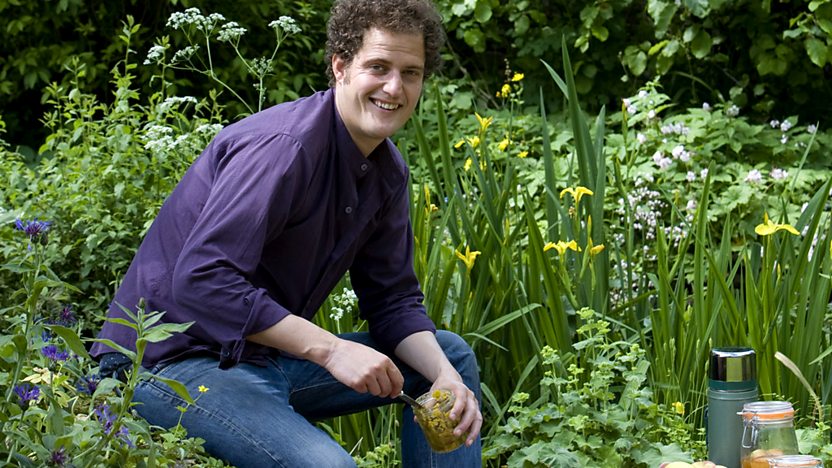 What to Eat Now
Episode 2
Recipes from this episode