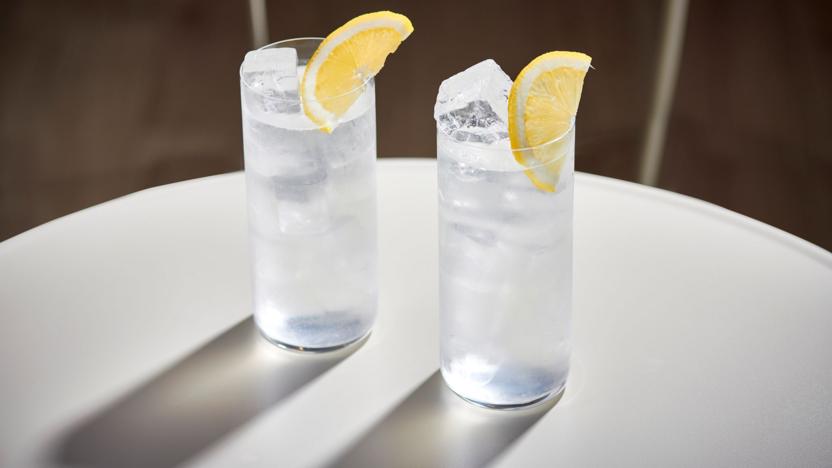 This is a super easy, refreshing, gin-based cocktail. The original calls for old Tom gin, but London dry works just as well.
Method
Fill a cocktail shaker with ice. Pour the gin, lemon juice and elderflower cordial over the ice then shake vigorously for 8-10 seconds.

Strain the mixture into a collins glass over fresh ice using a hawthorne cocktail strainer and a fine mesh strainer. If you don't have a strainer, any kitchen sieve will work just as well.

Top with the soda water and give it a gentle stir to combine everything. Garnish with the lemon slice if using.
Recipe Tips
Try topping the elderflower collins with sparkling wine instead of soda water for a great twist!