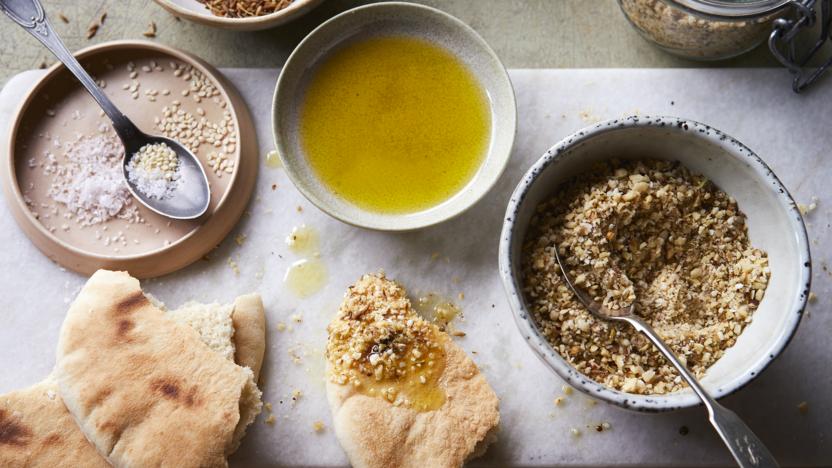 The traditional use for dukkah is as a dip – it is especially good with hard-boiled eggs and red peppers. Use as a seasoning to sprinkle over grilled vegetables, meat and fish or mix with oil and brush over hot flatbreads.
Method
Preheat the oven to 180C/160C Fan/Gas 4. Put the nuts on a baking tray and toast in the oven. Tip into a small food processor.

Toast the coriander and cumin seeds on the baking tray or in a frying pan on the hob for a couple of minutes, until the smell of their fragrant oils is released by the heat. Add to the nuts.

Toast the sesame seeds in the same way for a couple of minutes, until they are lightly brown. Add to the nuts along with the sea salt.

Pulse the mixture in the food processor until it is a rough, sandy texture rather than a paste. Store in a jar in a cool place.