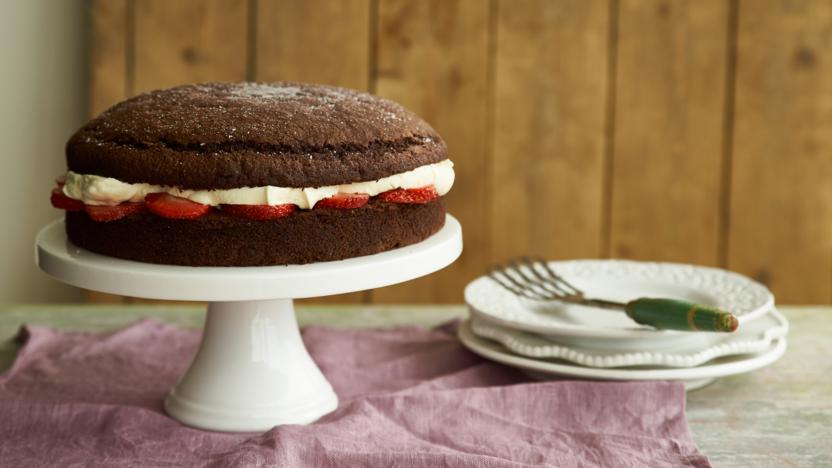 If you need an eggless cake recipe for someone with an allergy (or because you're just out of eggs!) this is a great chocolate version.
Method
Preheat the oven to 180C/160C (Fan)/Gas 4. Grease and line a 23cm/9in springform tin.

Sift the flour, cocoa powder, baking powder and bicarbonate of soda into a bowl. Stir in the sugar until everything is completely combined.

In a jug, mix together the oil, milk, vinegar and vanilla extract. Make a well in the centre of the dry ingredients and pour in the oil and milk mixture. Stir steadily until the ingredients are completely mixed, making sure there are no pockets of flour left.

Pour the batter immediately into the prepared tin and bake in the oven for about an hour, or until a skewer inserted into the centre of the cake comes out clean. Keep an eye on the cake - you may need to cover the top with foil if the edges are catching.

Remove the cake from the oven and set aside to cool slightly. Turn out onto a wire rack and set aside to cool completely. When cool, split the cake in half horizontally to form two layers. Fill the centre with your favourite filling - buttercream, cream and fruit, jam or fruit curd.