Egg fu yung wrap with chilli sauce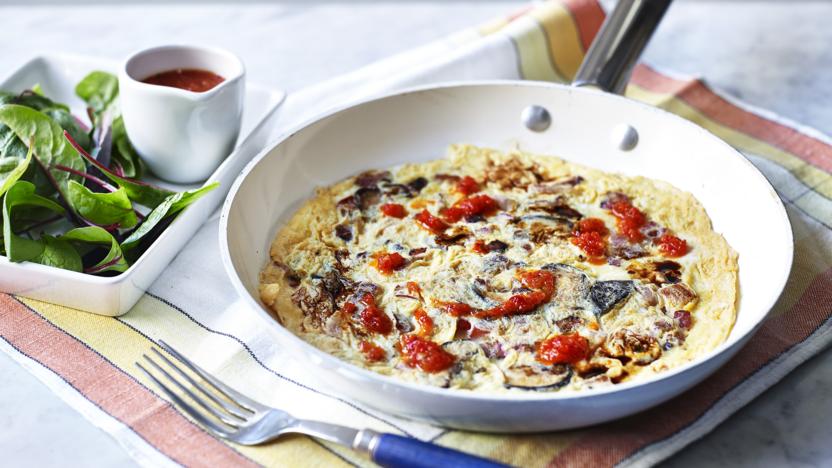 Preparation time
less than 30 mins
Cooking time
less than 10 mins
Serves
Makes 2 omelette wraps
Stuff this Taiwanese omelette with whatever fillings you like - shredded carrot, cabbage, fried tofu all work well.


Preparation time
less than 30 mins
Cooking time
less than 10 mins
Serves
Makes 2 omelette wraps
Method
Heat a wok until smoking and add a tablespoon of the oil. Add the mushrooms, red pepper and bacon and stir-fry for one minute, or until crisp and golden-brown.

Add the stir-fry mixture to the beaten eggs and stir to combine.

Carefully wipe out any excess oil from the wok with kitchen paper. Place the wok over a high heat and add the remaining oil, swirling to coat the wok. Add half the beaten egg mixture and cook for 1-2 minutes, or until golden-brown on the underside. Flip the omelette over and cook for another minute on the other side, or until golden-brown and cooked through. Season with soy sauce and freshly ground white pepper. Slide onto on a warmed plate and cover with foil. Repeat with the remaining egg mixture.

To serve, fill the omelette with the spring onion, cooked chicken or ham and salad leaves. Spoon over the sweet chilli sauce and serve immediately.
Related Recipes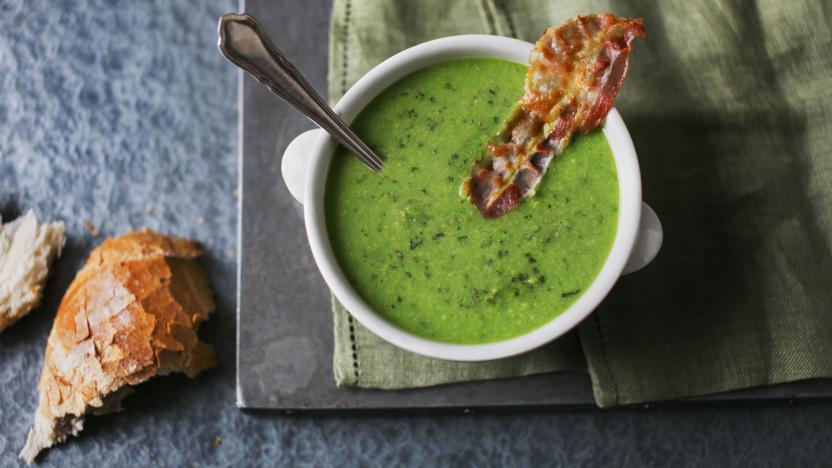 See more 10-minute meals recipes (18)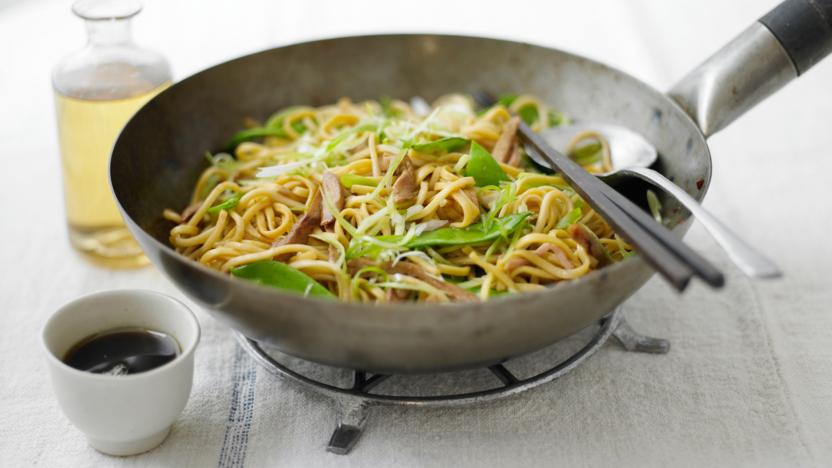 See more stir-fries recipes (105)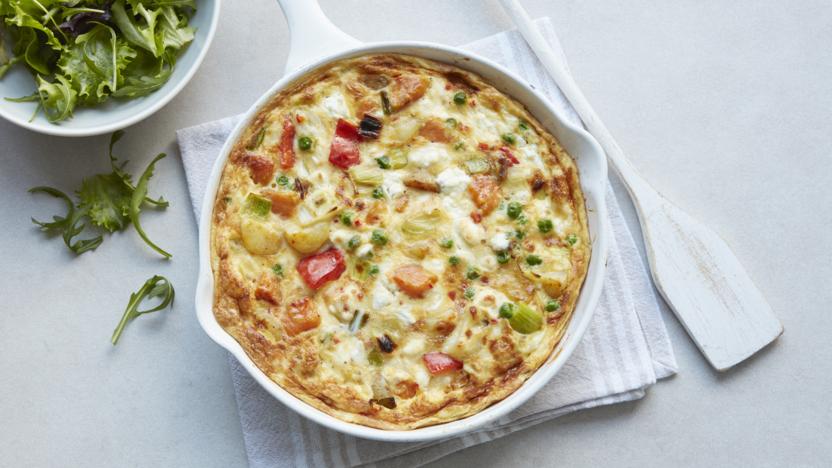 See more egg recipes (2841)
This recipe is from...
Recipes from this episode