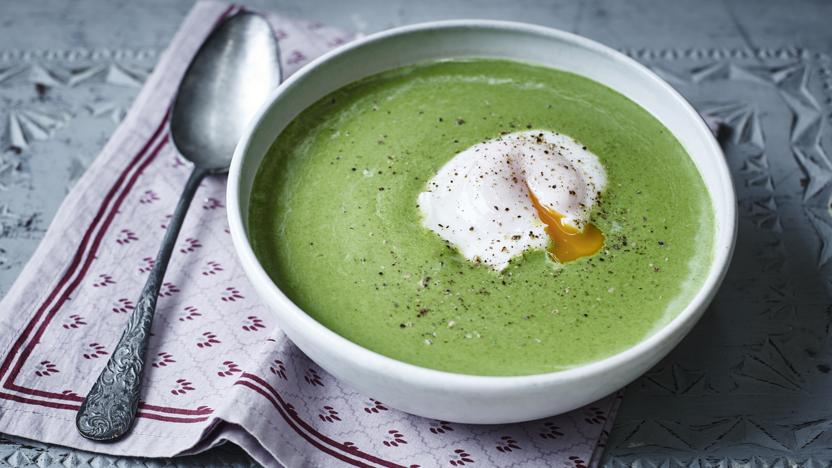 Just three ingredients plus garlic, stock and seasoning makes a delicious spinach soup! If you prefer, add croûtons or bacon instead of the poached egg.

For this recipe you will need a blender.
Method
Heat the oil over a medium heat in a large, heavy-based saucepan. Add the garlic and fry for 1 minute. Add the spinach, a few handfuls at a time, stirring, and cook for 2 minutes. Pour in the stock, bring to the boil and simmer for 10 minutes.

Meanwhile, half-fill a medium saucepan with water and bring to the boil. Crack the eggs into four small bowls. Turn the heat down so that the water is bubbling very gently. Slowly add the eggs to the water two at a time and cook for 3 minutes, or until the white is set but the yolk remains runny.

Remove the soup from the heat and blitz with a stick blender until smooth. Return to the heat and stir in the cream. Heat through and season to taste with salt and pepper.

Divide the soup between four serving bowls and top each with a poached egg.