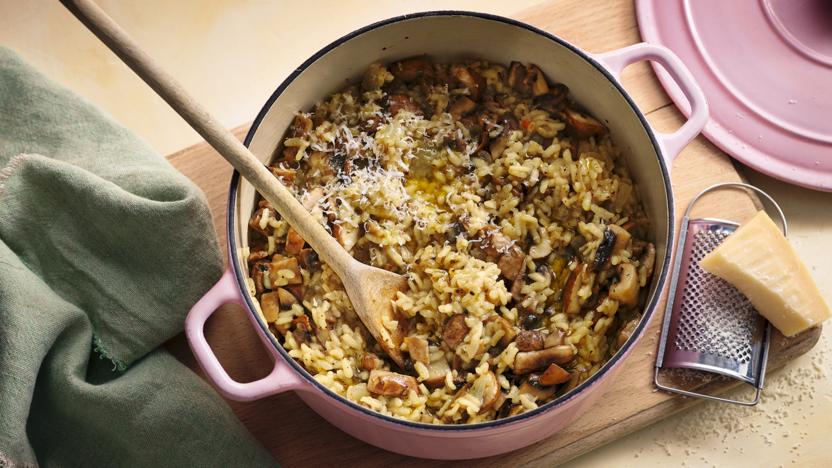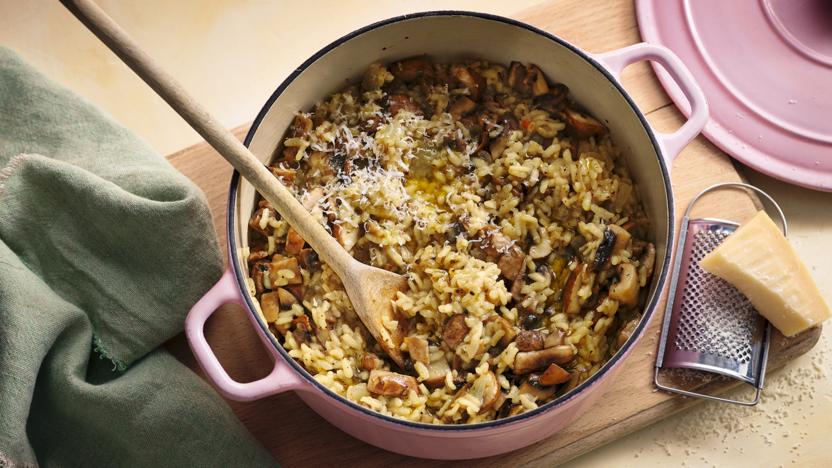 This is the easiest mushroom risotto recipe you will ever make! The oven does all the hard work so you can sit back, relax and enjoy, with only one pot to wash up too! The whole family will love this one-pan dish.

Each serving provides 317 kcal, 9g protein, 44g carbohydrate (of which 3g sugars), 9g fat (of which 3g saturates), 2g fibre and 0.2g salt.
Method
Preheat the oven to 180C/160C Fan/Gas 4.

In an ovenproof, lidded dish, heat the oil and fry the onion for 3 minutes, or until starting to soften. Add the garlic and cook for 5 minutes. Add the mushrooms for 3–4 minutes, or until soft. Stir in the rosemary.

Add the risotto rice and cook until the grains appear glassy. Stir in the wine and stock. Place the lid on the dish and bake for 15 minutes, stirring halfway through. Stir in the Parmesan and bake for 3 minutes.

Sprinkle over some extra Parmesan, drizzle extra virgin olive oil on top and finish with a little black pepper. Serve.