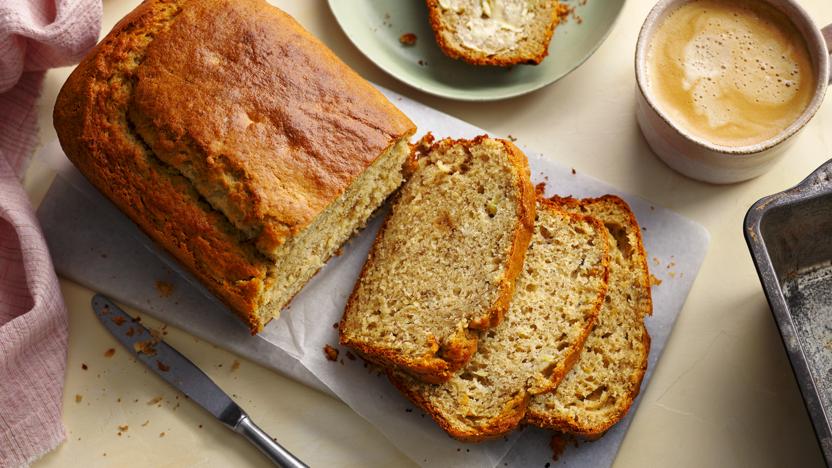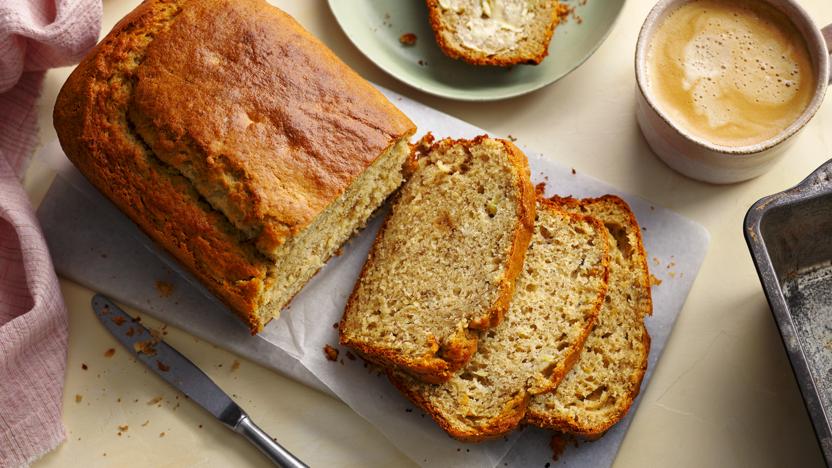 Banana cake, aka banana bread, is one of the easiest cakes to make. Ever. This one is plain but it's only a starting point. Add nuts, dried fruit, chocolate chunks, spices too. Check the tip at the bottom of the page to read how.


Method
Preheat the oven to 180C/160C Fan/Gas 4 and grease and line a 900g/2lb loaf tin with baking parchment or use a loaf tin liner.

Peel the bananas and mash with a fork. Tip into a large mixing bowl and add the eggs, sugar and oil. Use a fork or whisk to combine.

Add the flour, spice and baking powder and whisk together until thoroughly combined. Pour into the prepared tin. Bake for 40 minutes, or until the cake is well risen and a skewer inserted into the centre comes out clean.

Cool in the tin for 10 minutes, then turn out onto a wire rack. Serve warm or cold in slices. Spread with butter if you like.
Recipe Tips
You can stir in a handful of sultanas, nuts or choc drops into the banana cake batter before pouring the mixture into the prepared tin. (If adding any of these up the cooking time by 5–10 minutes.)