Dry curry of cabbage, carrot and coconut (Thoran)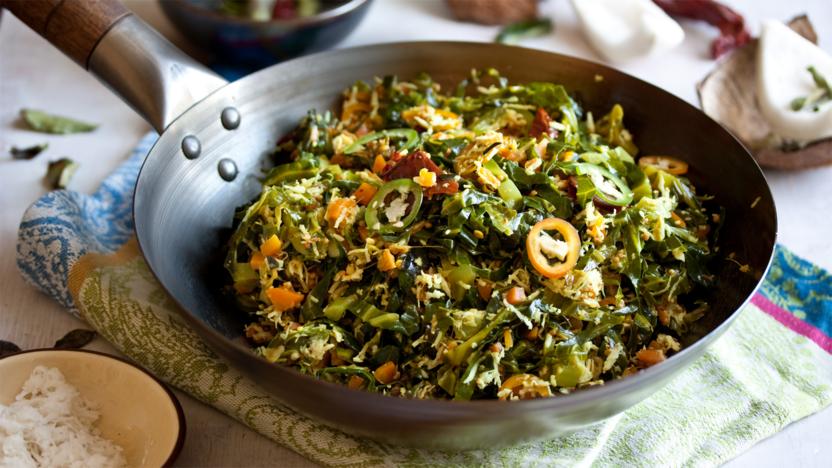 Thoran is a dry vegetable curry from Kerala made from whatever fresh vegetables are around – snake beans, unripe jack fruit, sag (leafy vegetables), even green tomatoes.

This meal, if served as six portions, provides 156kcal, 3g protein, 4g carbohydrate (of which 3.5g sugars), 13g fat (of which 10g saturates), 5g fibre and 0.9 salt.

Method
Heat the oil in a heavy-based saucepan or karahi set over a medium heat, and, when hot, add the mustard seeds followed by the curry leaves, cumin seeds and dried chillies. Stir for about 30 seconds, then add the ginger paste, turmeric, salt and black pepper and fry for 30 seconds.

Stir in the cabbage and carrots and cook, covered, over a medium heat for 5-7 minutes, or until the vegetables are tender, adding a splash of water if they start to stick to the pan.

Stir in the green chillies and coconut, heat through for a minute and serve. Serve with rice and poppadoms.